Built as a new brand of JSB, VPFIT has rolled out its new product Flex Box, a replaceable close pod system. The release of this new product will be supported by a number of giveaways starting from July to August.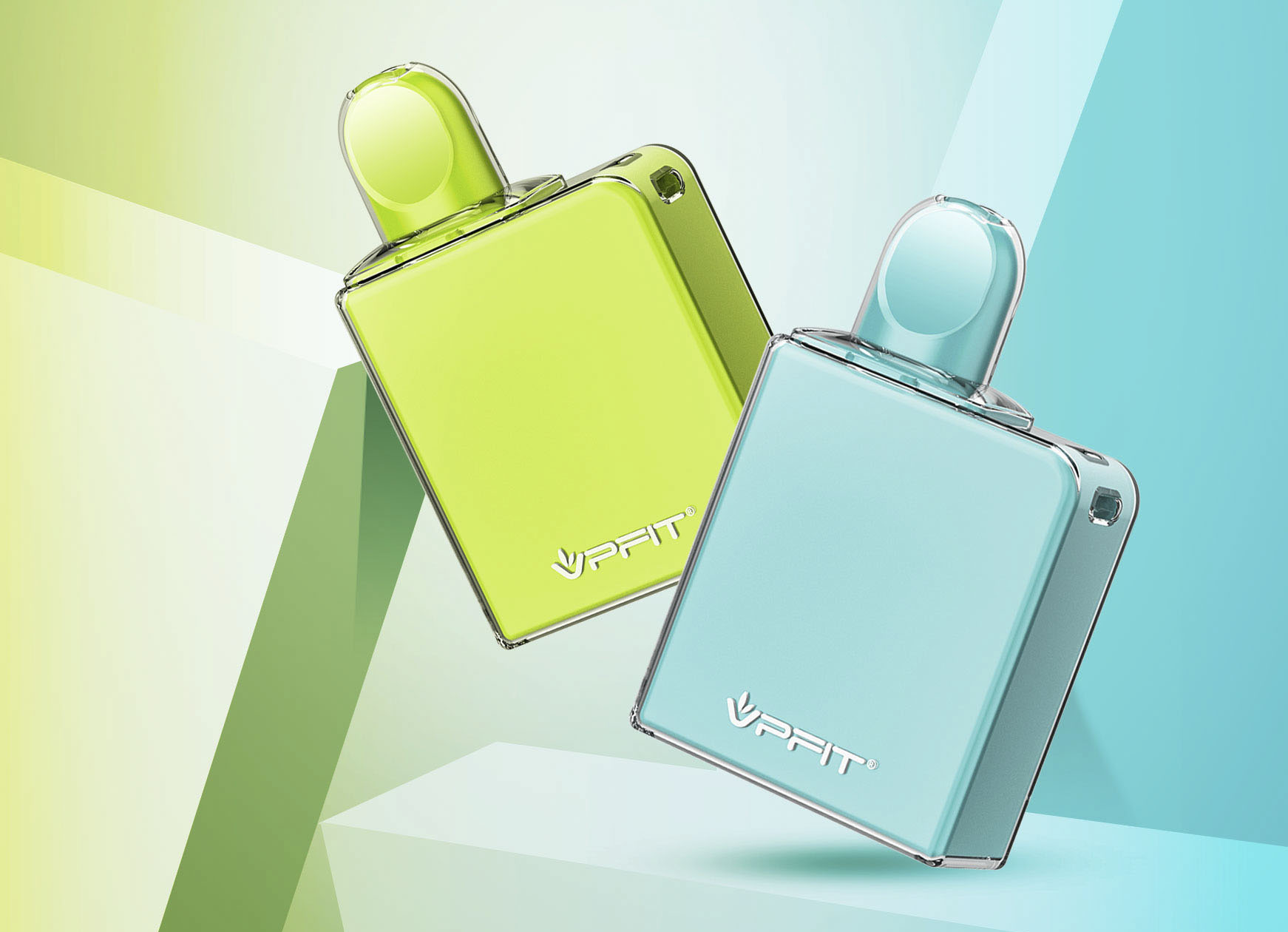 Ultra compact, sleek and stylish, the Flex box is a great choice for a pod vape. Unlike the traditional close pod system, this time the VPFIT Flex Box bring itself with a newly talented adjustable airflow design and an amazingly large capacity of 12ml, which delivers a generous 5000 puffs with 50mg/ml salt nicotine. The Flex Box is powered by a custom-made 600mAh built-in battery and the pod is coupled with a 1.2ohm mesh coil, which is best for salt nicotine e-juice. Adopted with double molded technology, the shell is crystal- like and come in 5 most popular macaron colors.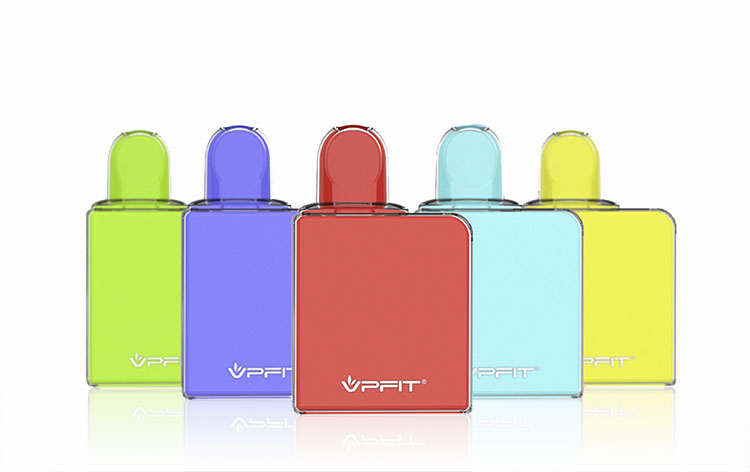 The pod is connected via a magnet and can be replaceable when the last drip is satisfactory vaped out, pretty cost-effective in the long run and is most welcome by the environmentalist as the battery can be rechargeable by its fast charging Type C unit. The mouthpiece is made from PC food grade material, which fit the mouth well and match the body color perfectly.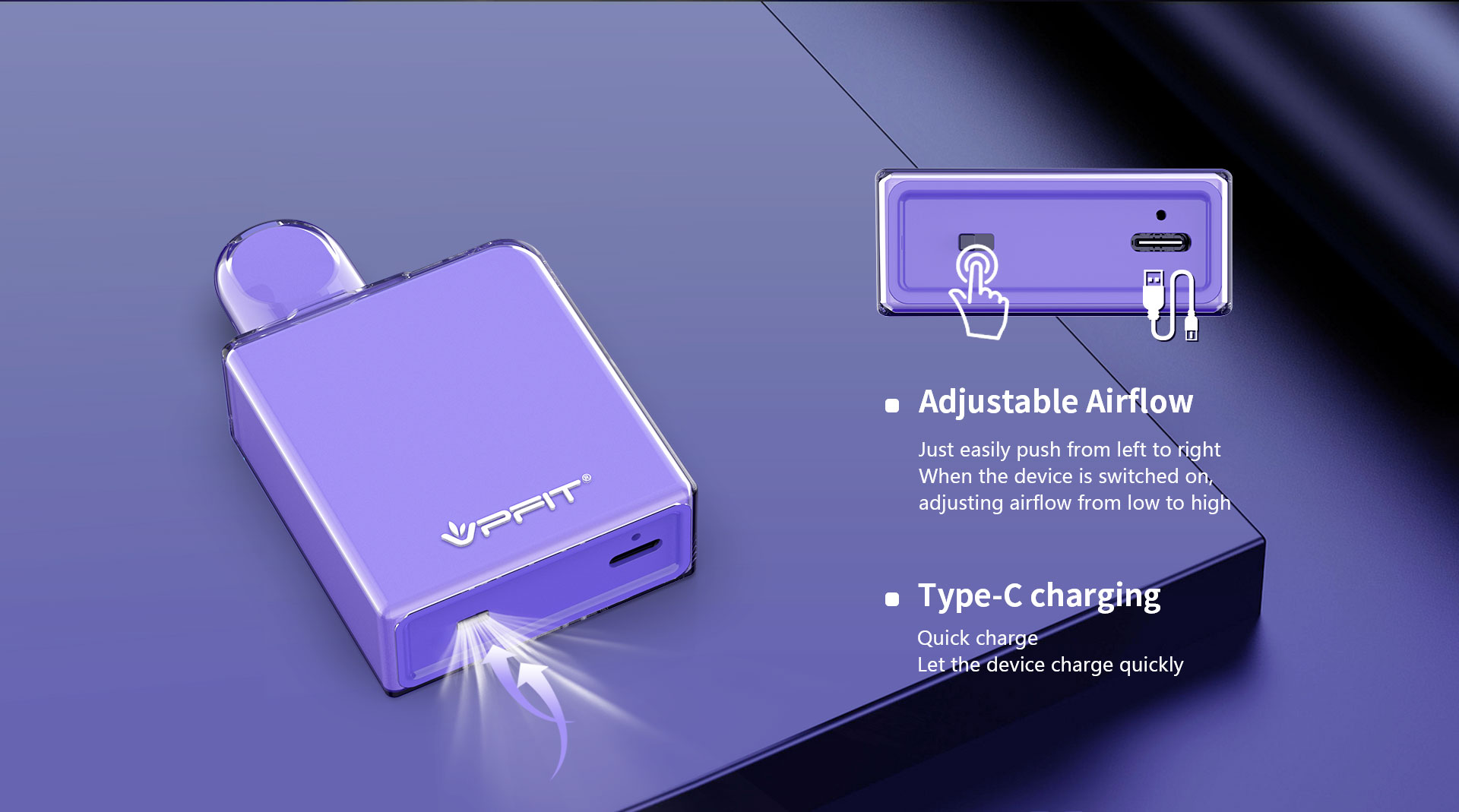 Measuring only 49.68mm*81.5mm*20.6mm in size, its pocket friendly size can still make the vape users easily carry it around. Another, the additional lanyard makes it quite portable and easy grasping by simply hanging it on the chest. With the close, compact and robust box structure, the Flex Box does provide a leak proof, hassle free, safe and long last operation, a luxuriously and premium satisfying vaping experience. Constructed with the draw-activated vaping mechanism and designed in all-in-one style, it's rather simple to use, just pop in a pod with your favorite flavor, and you're good to go.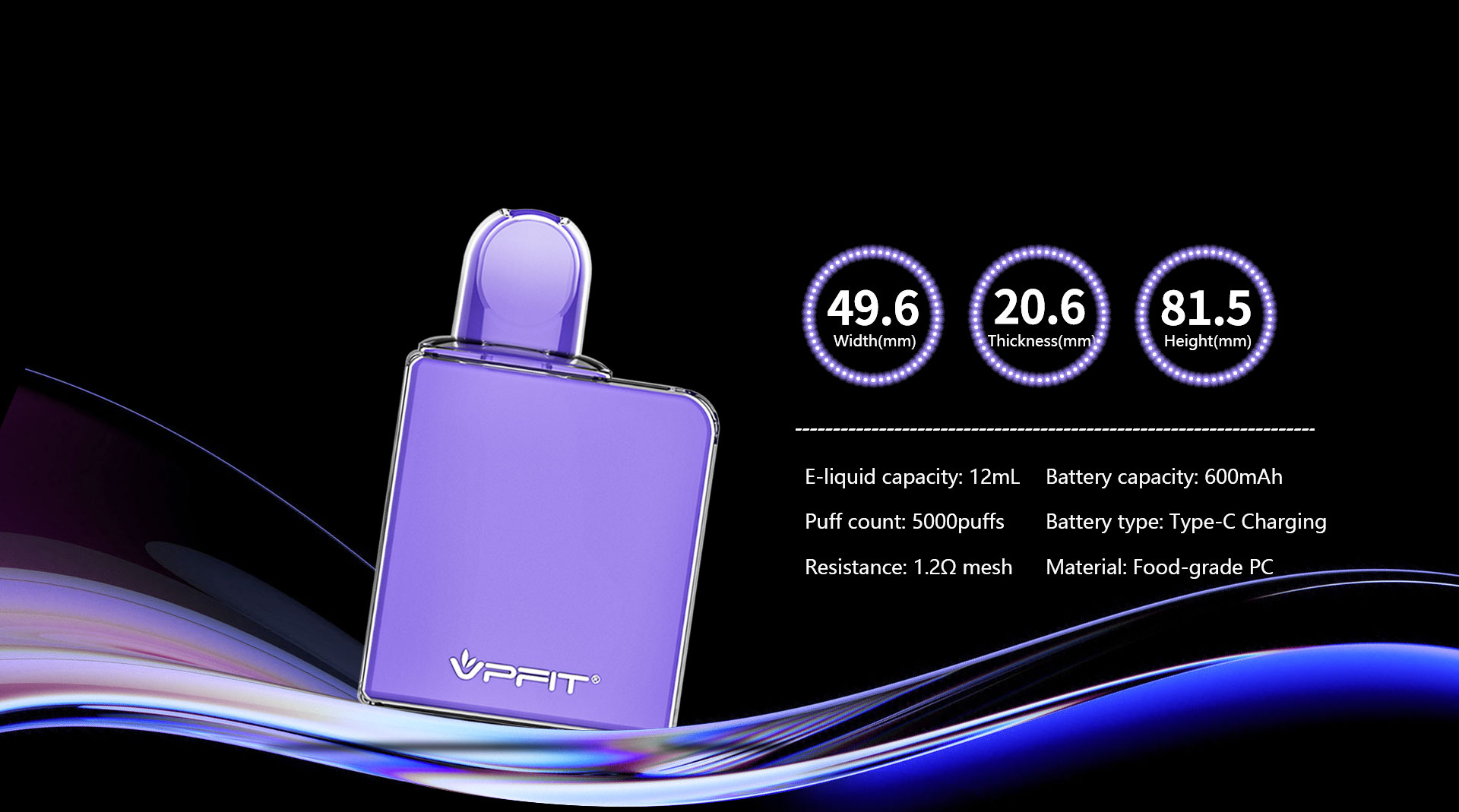 To widely well custom your preferred flavors in future, the factory this time has only chosen 5 fabulous e-juice flavors to start from. But always bare in mind we all have different tastes, and the factory can offer whatever other flavor as per the mass users' flavor preference. Once again, each product is brilliantly and individually colored to match its exact flavor.
How do its 5 flavors actually perform?
We will guide you through each flavors and do the relative reports.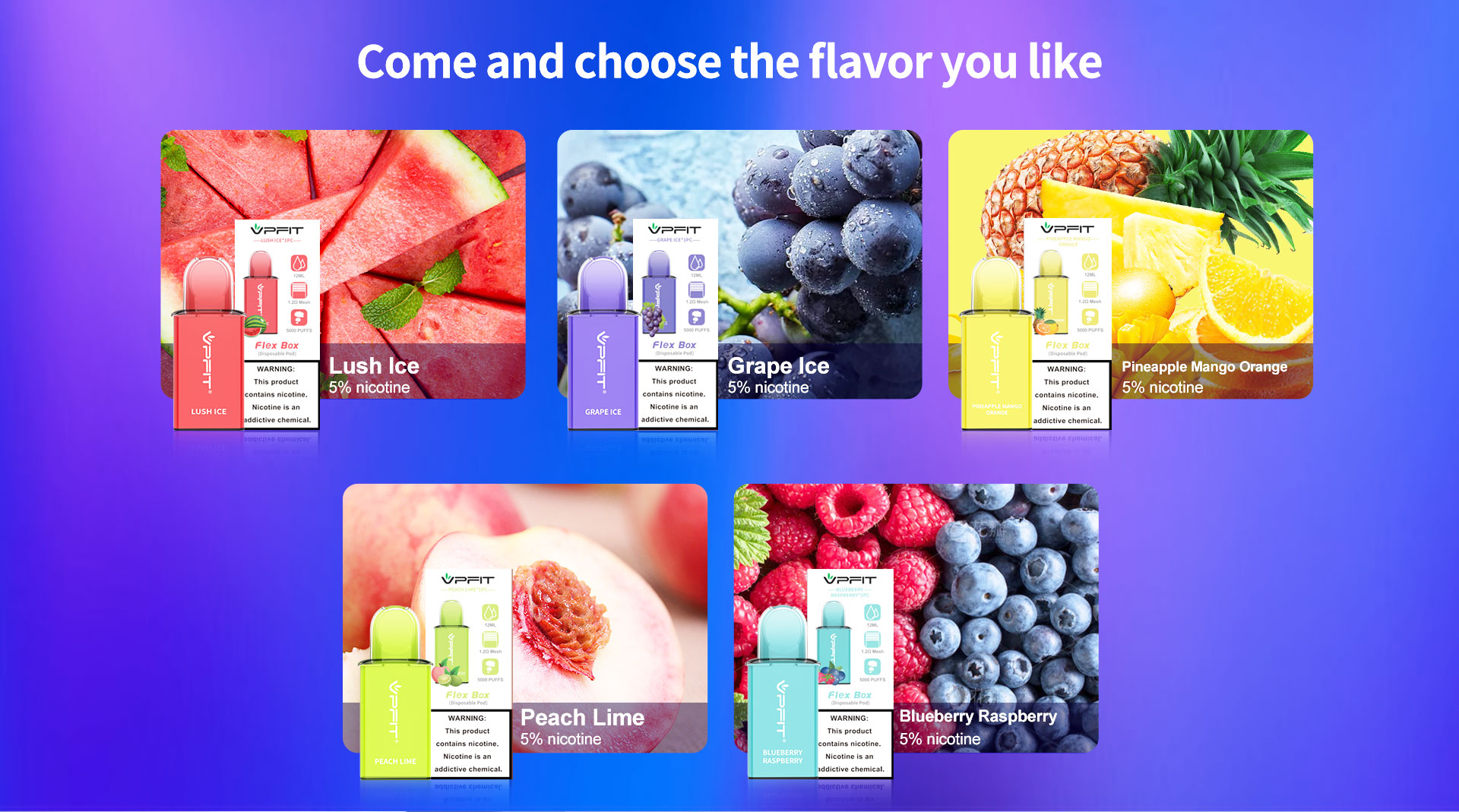 Grape Ice
Even though this one is not one of the"Ice", in summer, it is really a nice experience to test the frozen grapes or the ones after cooling in fridge in a few hours. For this Grape Ice, there is some icy sensation in the flavor.
From the first vape, it delivers a more real and strong tasting than some of the other fruit flavors and really tastes like eating the cool fresh grapes.
I enjoy this one much, very realistic and a lovely flavour!
Lush Ice
To me, no doubt to say, the lush ice is again the winner in this summer.
It's when you exhale the flavour comes through. You did get the cooling sensation without any mint flavour. While by its very nature is a flavor kind of light, the watermelon taste still prominent here.
Though, there is the little cold hit on the inhale, the exhale is exactly the same as the watermelon as you would eat. This does feel very pure, perfume and fresh to me. It is a classic flavor that has been long dominating and I did fall in love in it from the first vape.
Pineapple Mango Orange
The exhale is where the flavour kicks in, it is a mixture of pineapple, mango and orange. I am not normally a Pineapple fan unfortunately, but this is quite amazing here!
I don't get any ice in this one but what I do get is an almost slightly cool and canned orange like sensation on my tongue whilst inhaling. I do wish the orange was a bit toned up as it is kind of light but unlike some of the other pods, this does mix well, it is my cup of tea.
Peach Lime
Again, this is an innovative mixture of peach and lime. Actually, I have no concept of what Lime should taste like as the mixed flavor by VPFIT taste not too sweet nor sour.
The peach, always leaves me impression of kind of mild, does seem some mellow compared to the strong hit of all the other pods in this range. But followed by a subtle perfume exhale flavour, it is still bound to be those who likes this! A quite smoothing experience to vape on.
Blueberry Raspberry
Needless to say, this flavor mixture has been the champion of the combined flavors this year. Blueberry Raspberry is usually one of my go-to flavors so I was more excited to get this box version .
This time, this one isn't as icy cold as the other brands, but there is still a slightly nice hit on my throat. Coupled with its adjustable airflow device, I can enjoy from MTL to DTL inhaling and exhaling. Absolutely I love this ingeniously mixture. I even couldn't put it down and I think would vape this all day.
On conclusion, the above five fabulous flavors have been rigidly selected among tons of flavor range. Among them, there are established superstars like lush ice and Grape Ice and Blueberry Raspberry. In addition, the innovative mixed flavors Pineapple Mango Orange and Peach Lime flavors highlight its variety priority and meet the desire of new flavors from the vape users.
To our expectation, VPFIT Flex Box by JSBVAPE, like all VPFIT vapes, it provides a rather smooth, extremely pure, long lasting vaping experience. It is a must- have for design and large capacity fans. The name VPFIT though a relatively new to the vape users, as a matter of fact, the factory was established in 2010, which has successfully assisted more than 2000 overseas customers to build their own branded bushiness in the past 12 years. The good quality of the products and reputable credibility of the factory has been long term proved by a wide range of its served famous brands.