Disposable Pod Vape System Prefilled E Liquid VPFIT Fitt Vape
May 18, 2022

Wholesale E Cigarette Disposable Vape Pen VPFIT 2000 Puffs
September 14, 2022
Crystal Pod Kit Flex Box Pod System Disposable Vape Pens
10mL prefilled e-liquid
600mAh rechargeable battery
Adjustable airflow
Output power: 10W
1.2Ω mesh coil heating element
Draw-activated MTL hit
8 seconds cut-off
4-layers circuit protection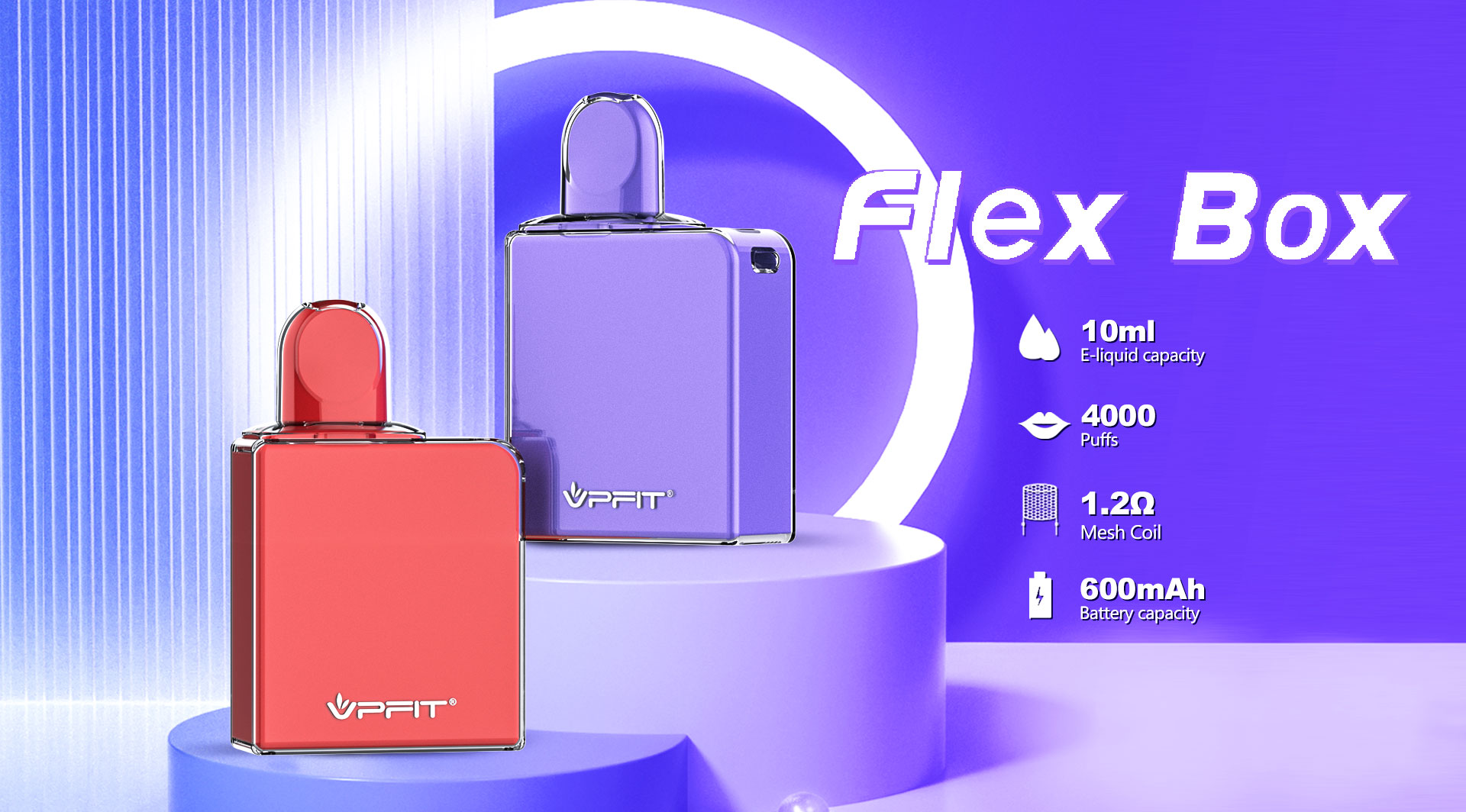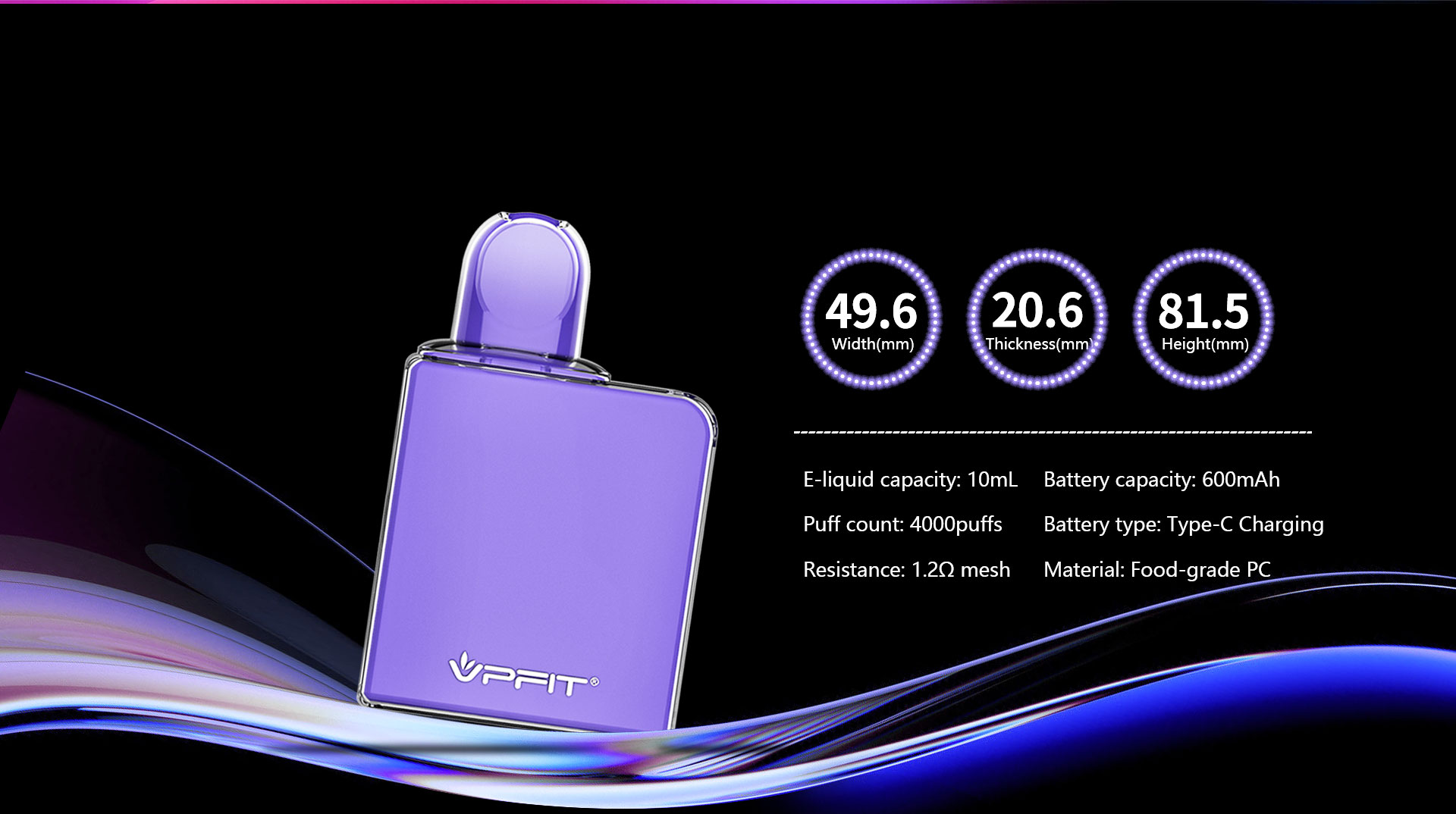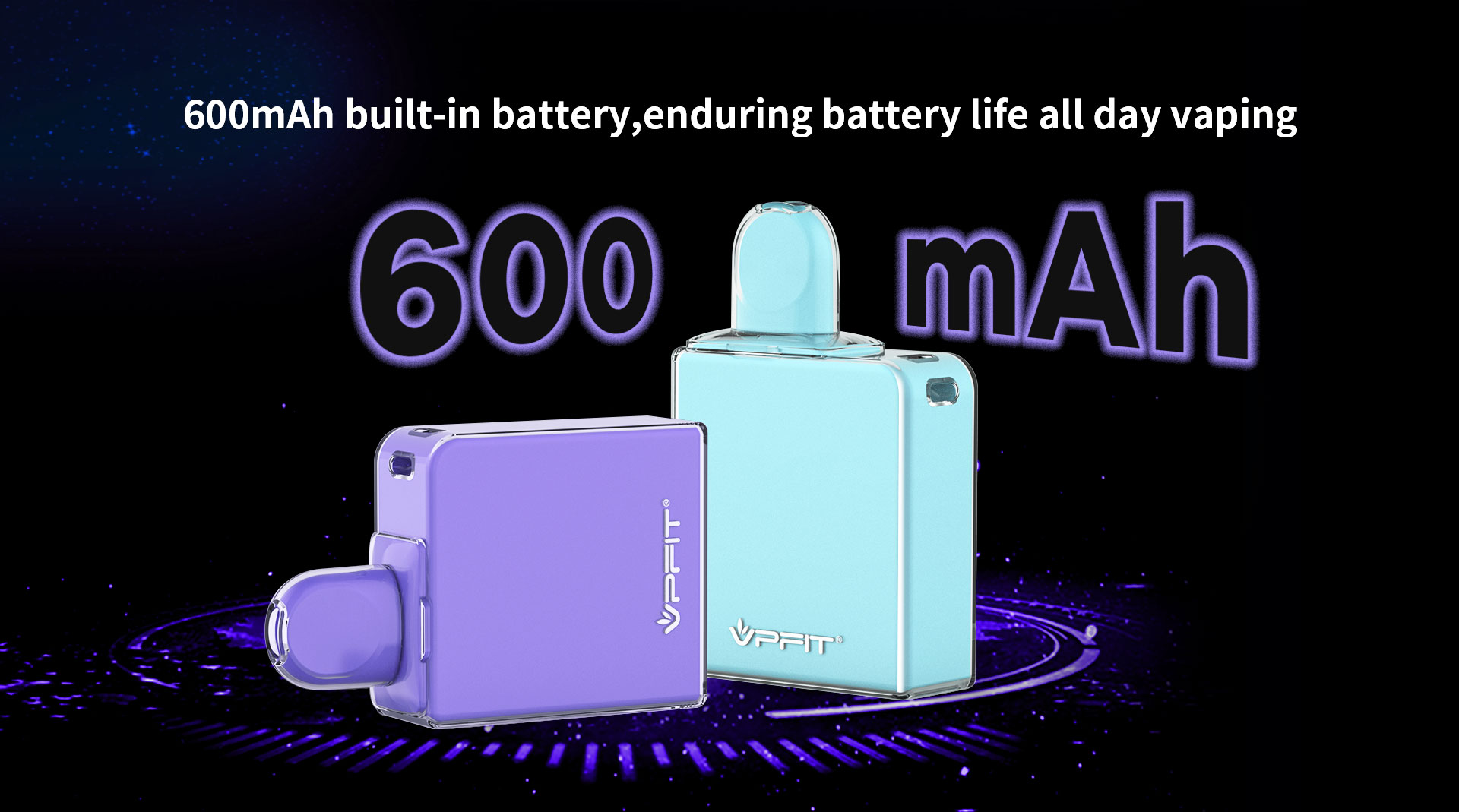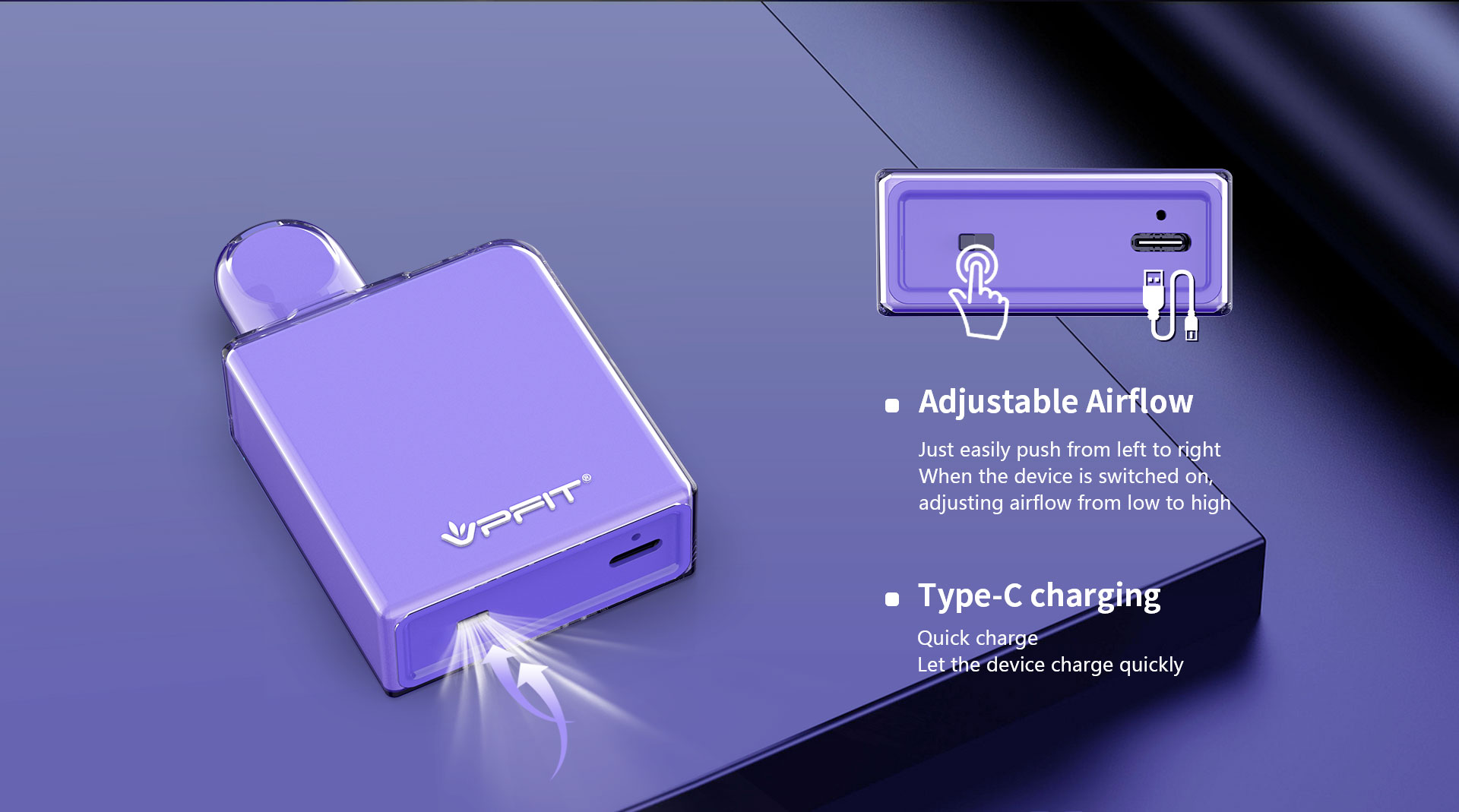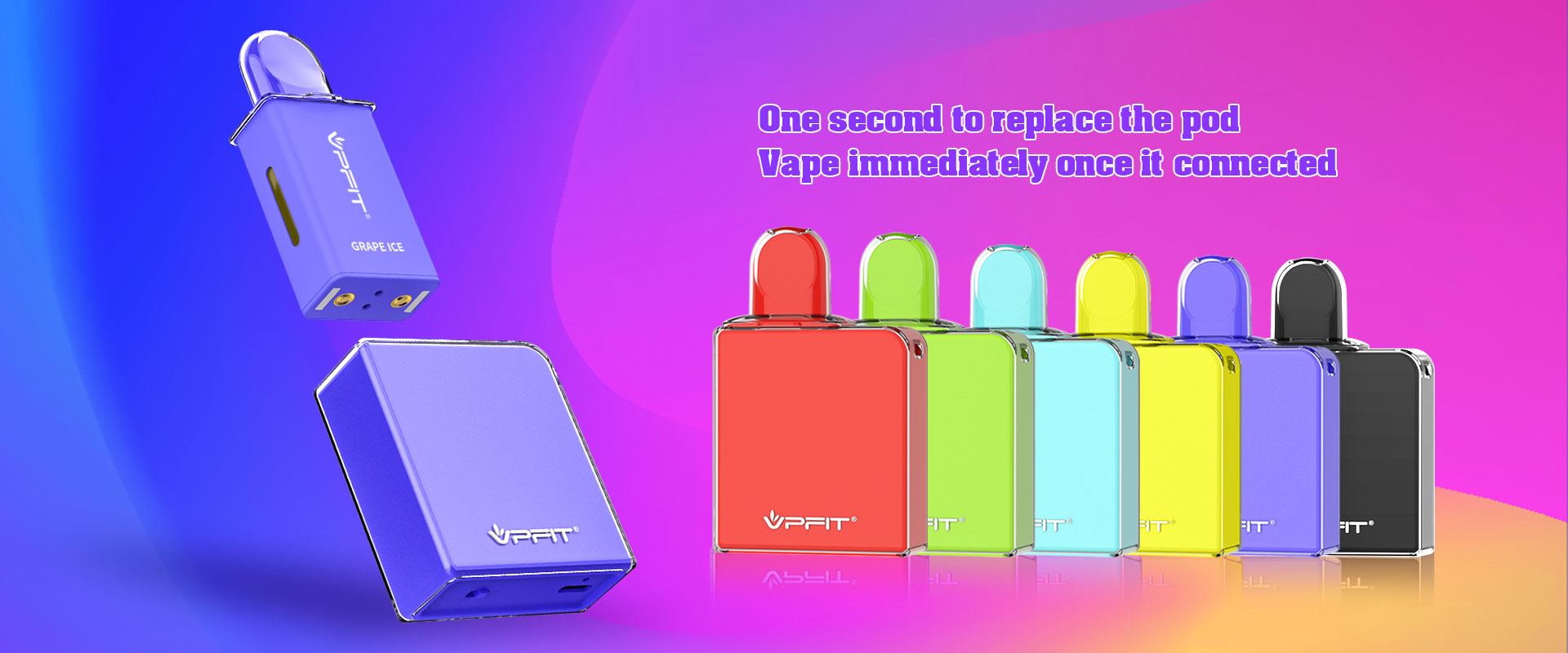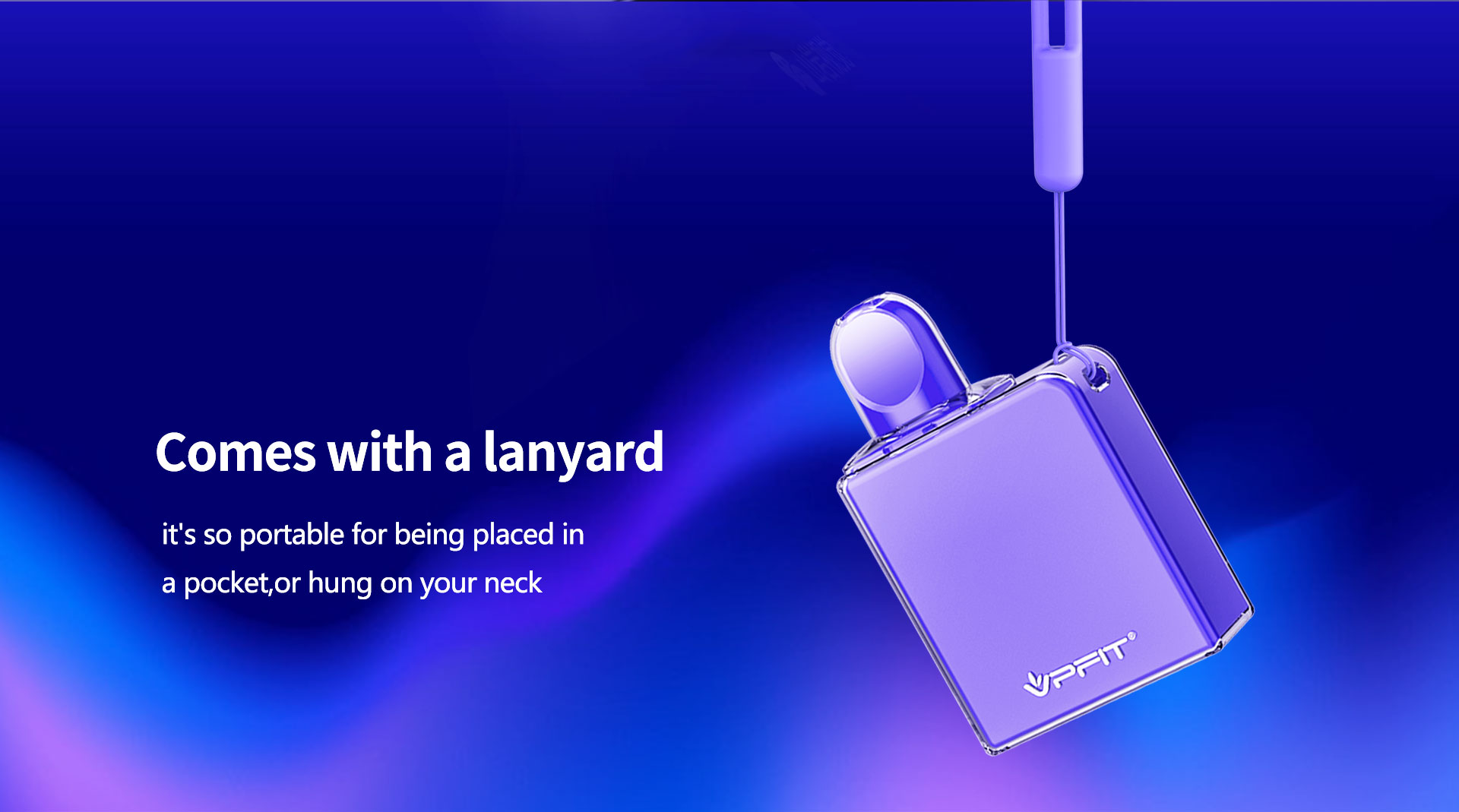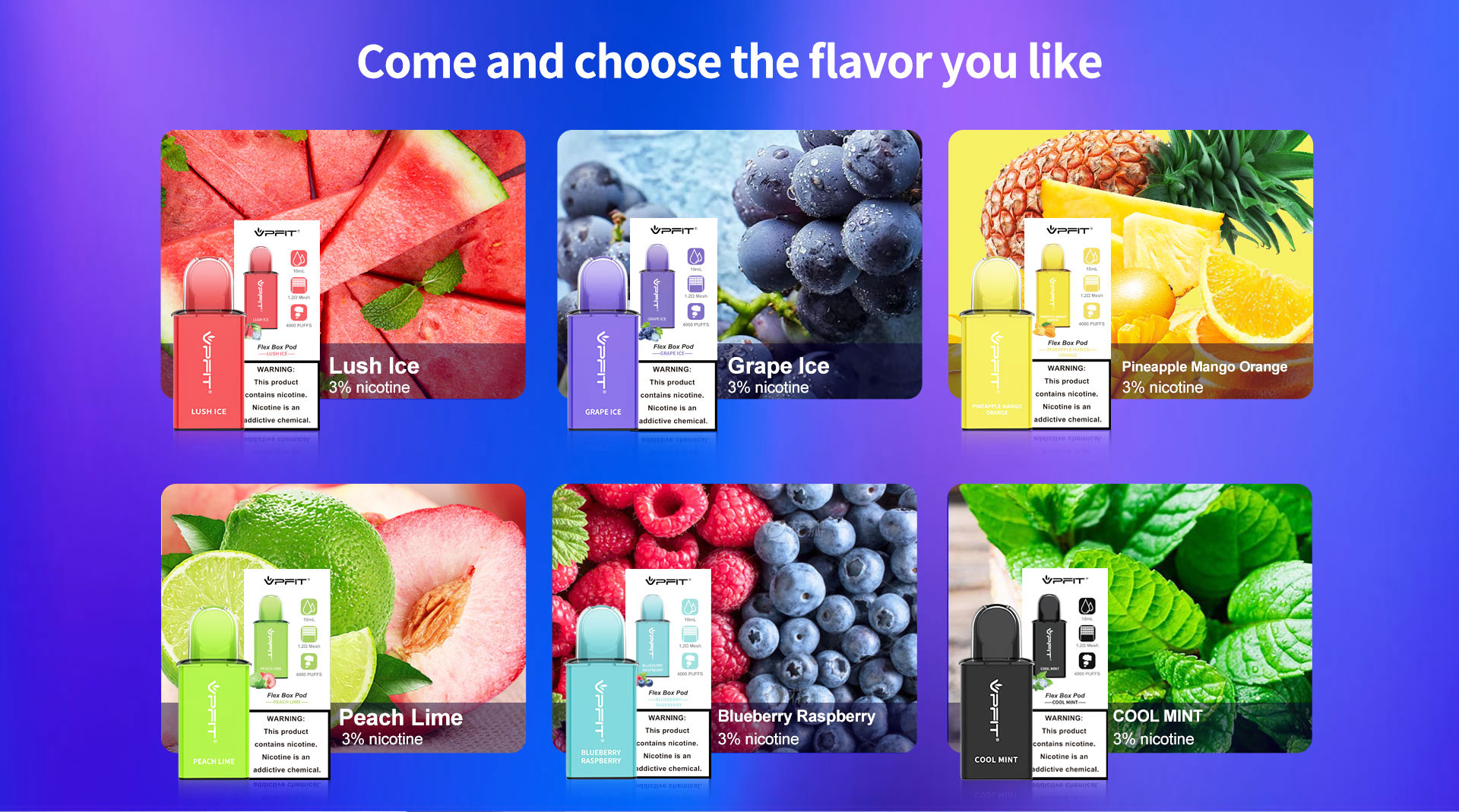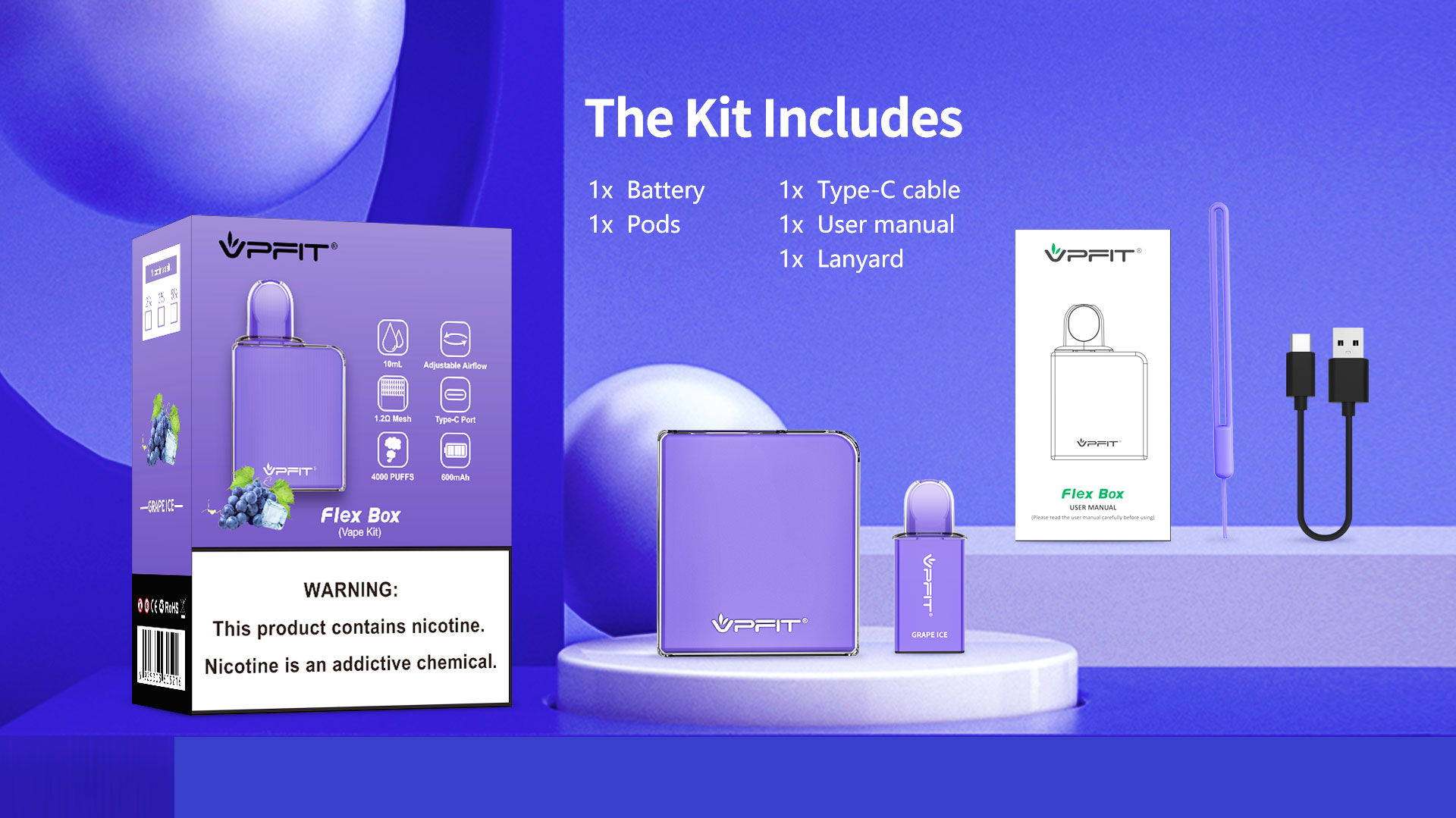 Pod Kit Flex Box Pod System | Custom Disposable Vape Pens Product Introduction:
Flex box pod kit is a full system of disposable vape pen, made by jsbvape under VPFIT brand.
This is a new design vape pod with box shape, a super Pod vape kit for vapor.
It is leading a revolution for vaping devices. The main body of this disposable pod vape is clear plastic material, looks like crystal outside.
It has a strong magnet interface, make sure the pod and battery close firmly, no block, no gap, no leaking.
10ml e-liquid capacity, provide 5000 puffs pure flavor taste. And 0-5% nicotine for option.
Precise technology size, crystal shape outside showing full luxury.
Flat with curve mouthpiece brings comfortable smoke feeling.
The device's heating coil is mesh coil technology provide average heating and vaping eliquid.
With type-c recharge and air flow adjustable function.
Customize design pod disposable vape available, OEM and ODM according to your demand.
Gift box package,nice gift to friends and relatives.
Pod Kit Flex Box Pod System | Custom Disposable Vape Pens Flex box pod kit Descriptions:
Shenzhen Fusite Technology Co., Ltd new design, invest heavy finance R&D the pod vape kit.
Super nice material outside looking, bring you crystal quality feeling.
Precision main body material fit each other with out any block. Smooth comfortable cover each other.
A full protect system function, with short circuit\low voltage\low resistance\over charging protect.
Food grade PC material mouthpiece and average air hole,nice taste for human mouth.
Precision sensorcontrol turn on/off. More save battery power, more provide constant voltage power,more nice vaping and smoke feeling.
Atomizer with a transparent window for monitor eliquid capacity inside.
Device is perfectly cooperate eliquid to provide pure flavors.
Big cloud smoking taste .
We are chinese disposable vape pen vape pod system expert.
Pod Kit Flex Box Pod System | Custom Disposable Vape Pens Parameter:
Vape brand and manufacturer

VPFIT Model:flex box pod kit

Battery

Material:pure cobalt

Capacity: 600mah

Voltage:3.6V

Output :10W

Magnet jack for pod/tank

With Type-C rechargeable

Air flow adjustable

Bottom LED indicator

Atomizer

Resistance:1.2 ohm

E-liquid:10ml

With clear window to monitor e liquid capacity.prefilled disposable pod.

Magnet jack for battery/power

Mesh coil design better vaping

Main body

Size:49.6×20.63×91.54mm

Weight:73g after eliquid filled.

Material

food grade PC,aluminium alloy atomizer

Magnet jack

color

6 colors for choice

Welcome OEM

Flavors

lush ice

grape ice

pineapple mango orange

peach lime

blueberry raspberry

cool mint

Welcome ODM

nicotine

0% to 5% nicotine vape for choice

Working principle

8 seconds cut-off

4 layers circuit protection

(for more,please check user manual)

With air sensor control(air flow adjustable)

Turn on when smoking(LED light up in the logo)

Turn off when stop smoke,no air flow.

Package

Gift box 186g by full kit.120*92*45mm

Content:
1pc battery
1pc pod
1pc USB type-C charging cable
1pc lanyard
1pc user manual

Order details

Sample order: welcome!

Wholesale order: 1000 MOQ

OEM vape ODM vape order: 2000 MOQ/flavor or color

Payment

1. paypal for sample order

2. TT(wire transfer) for wholesale order

3. 30% deposit+70% balance payment for OEM ODM order

Shippment

Air transport or sea transport