E-Cigars 2.5ml Rechargeable Ucigar Vape Pod E-Cigarettes
January 6, 2023

10000 Puffs Vape Disposable Vape Pen Postbar
April 10, 2023
Best Pod Kit Vape 2023 Insbar-II Coil E-Liquid Separation
2.0ml e liquid capacity.Provide 600 puffs smoking.
400mAh battery by type-C recharge.
1.2ohm mesh heating coil more pure more fresh flavor.
coil e-liquid separation structure pod.
no leaking,no burning,no peculiar smell.
vape pod system/pod kit vape best choice.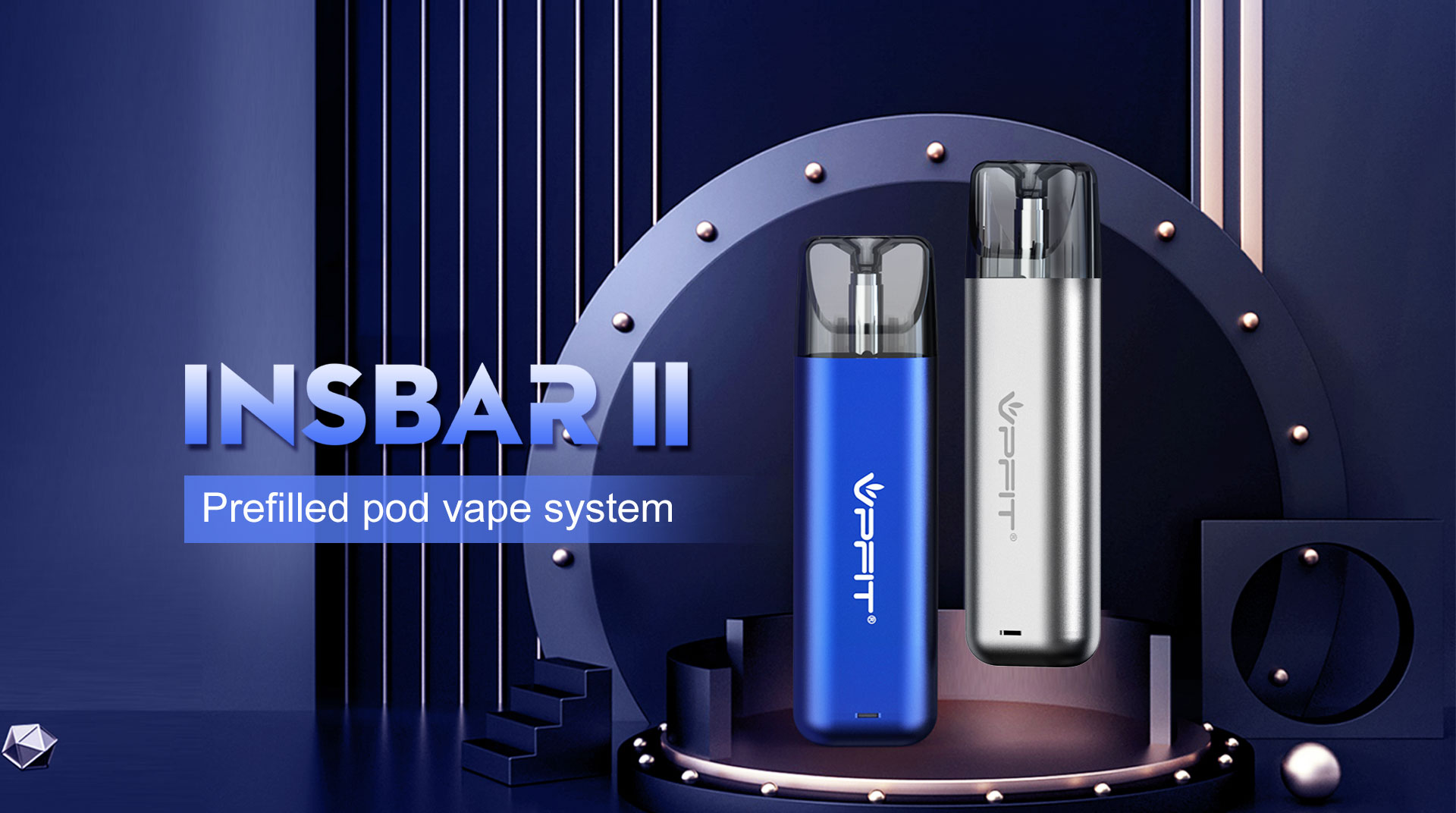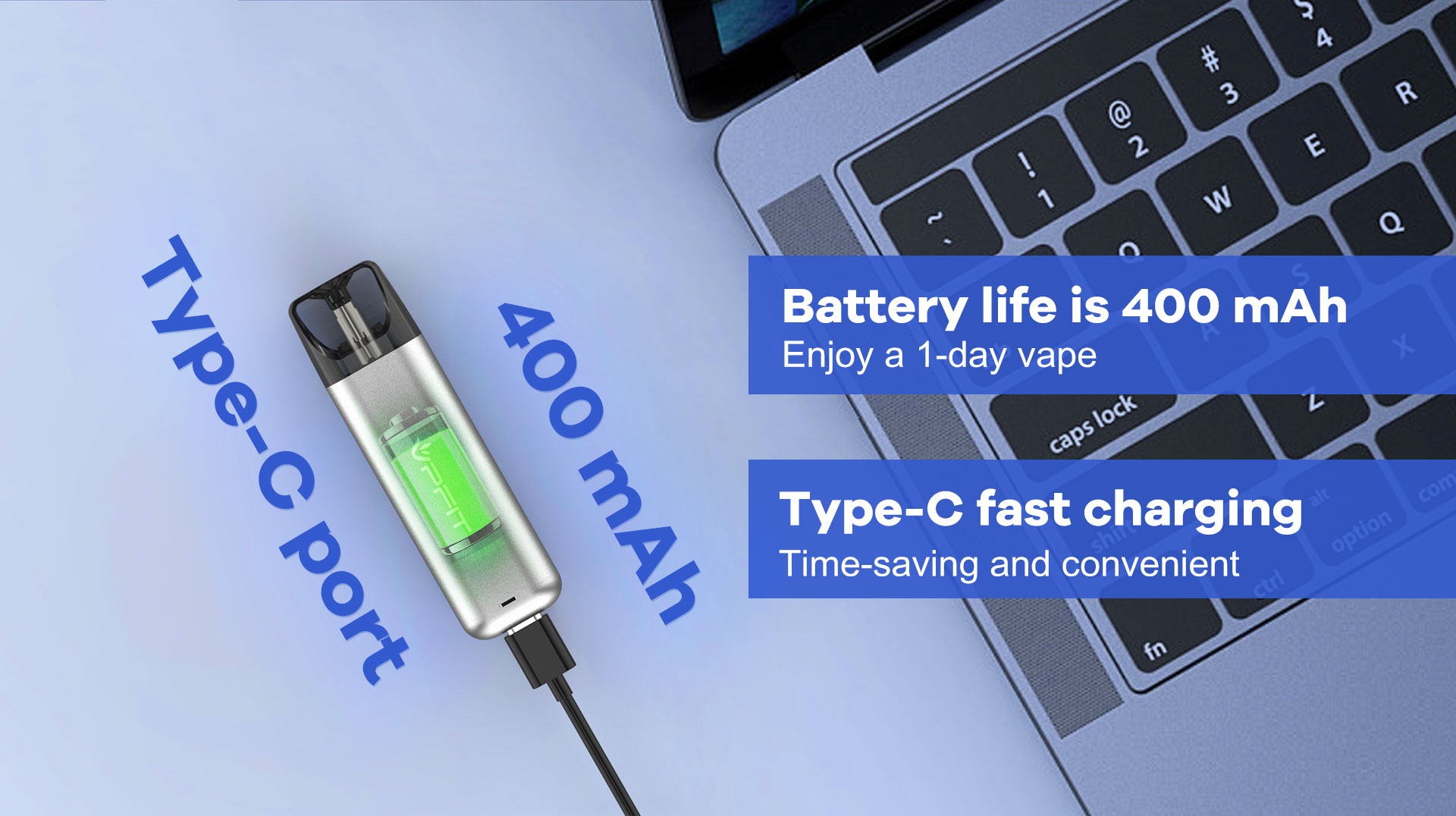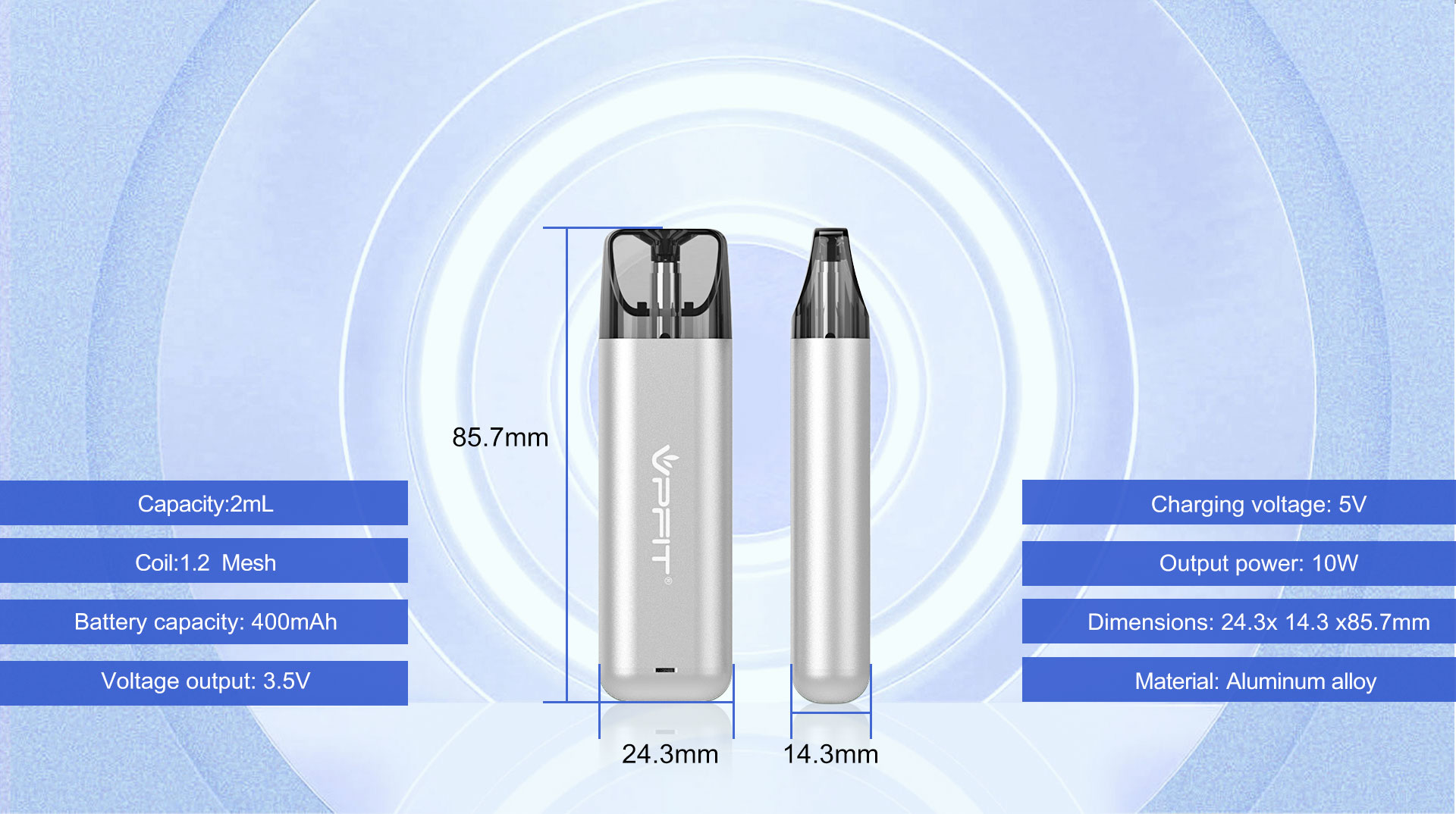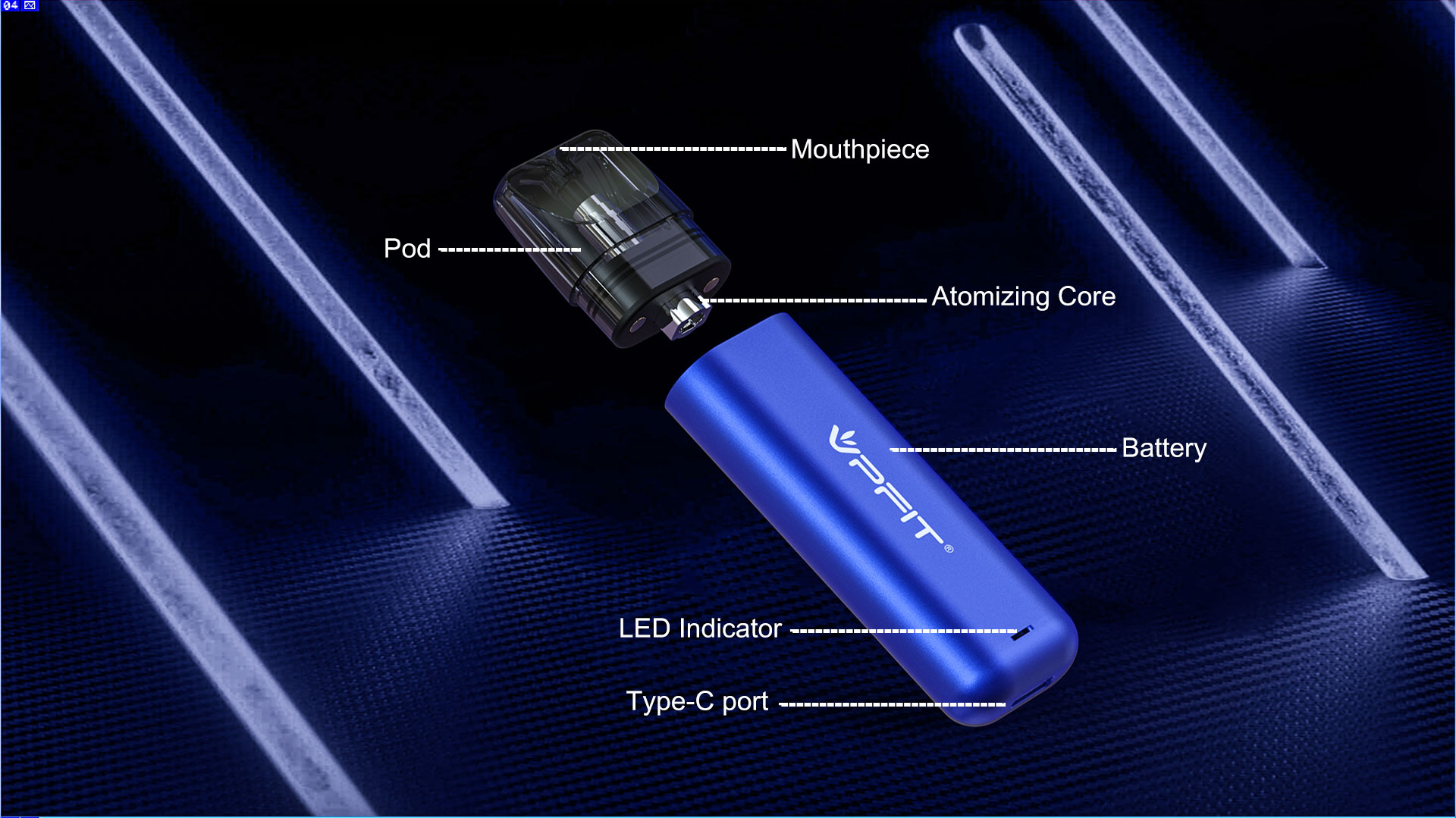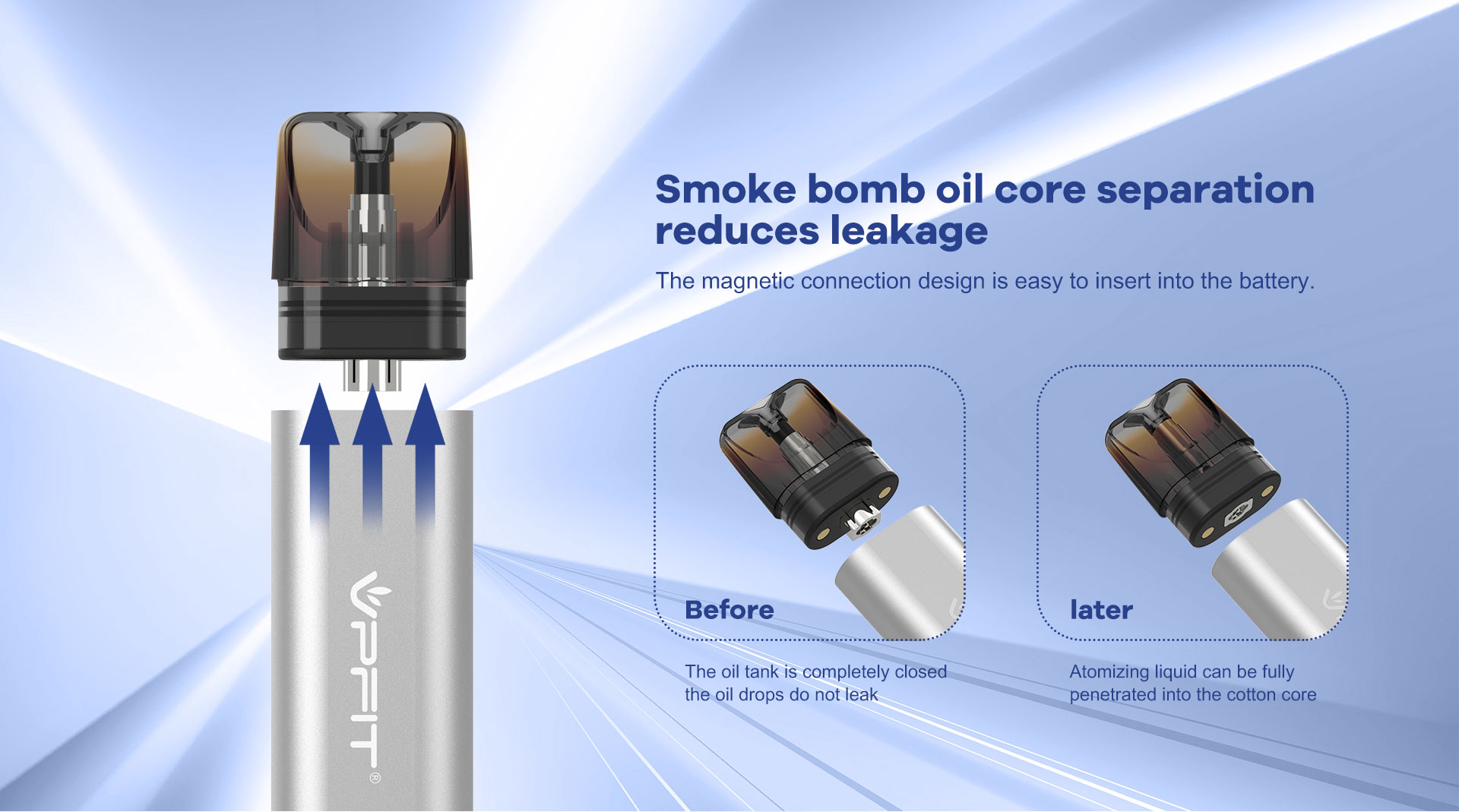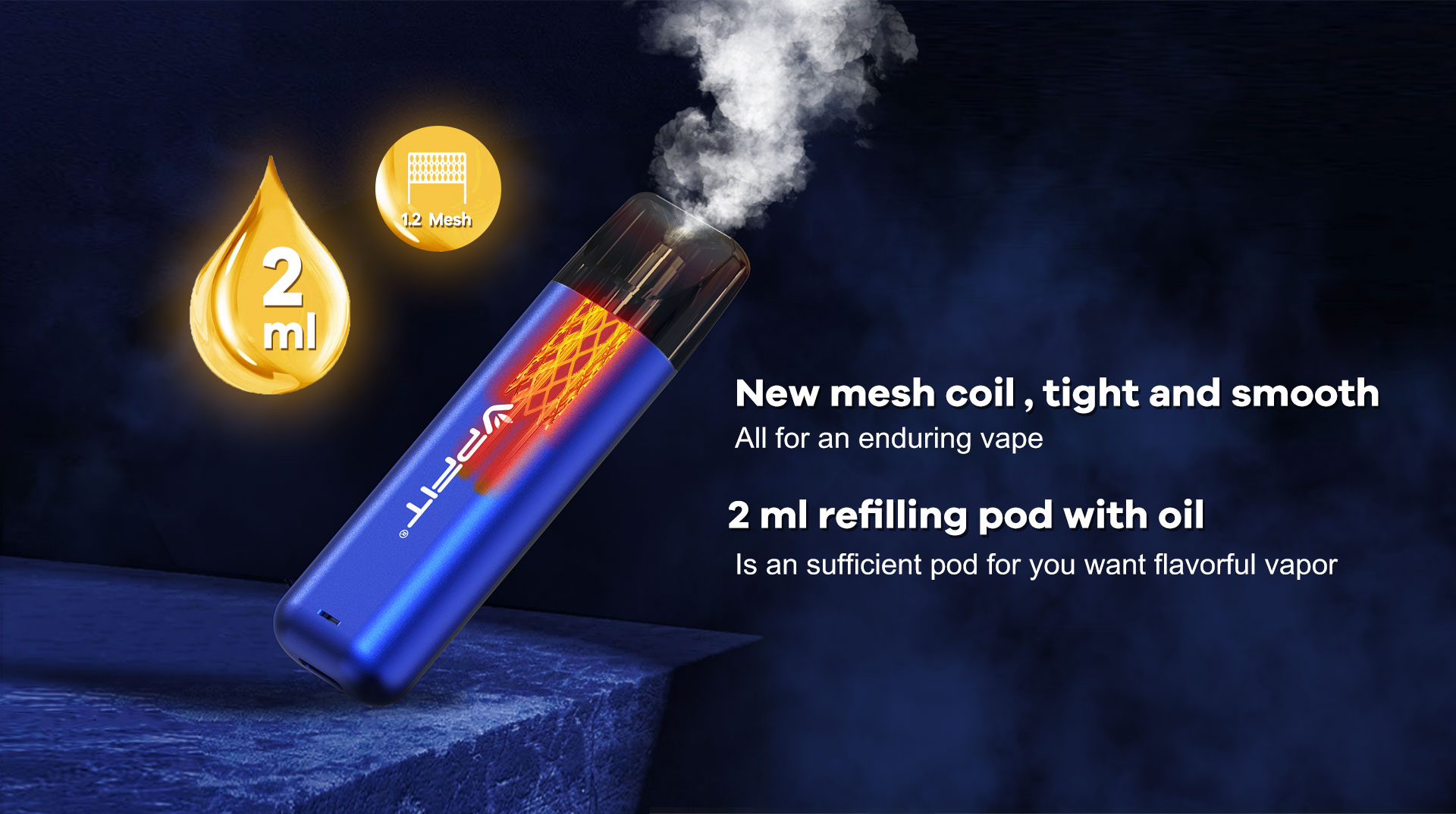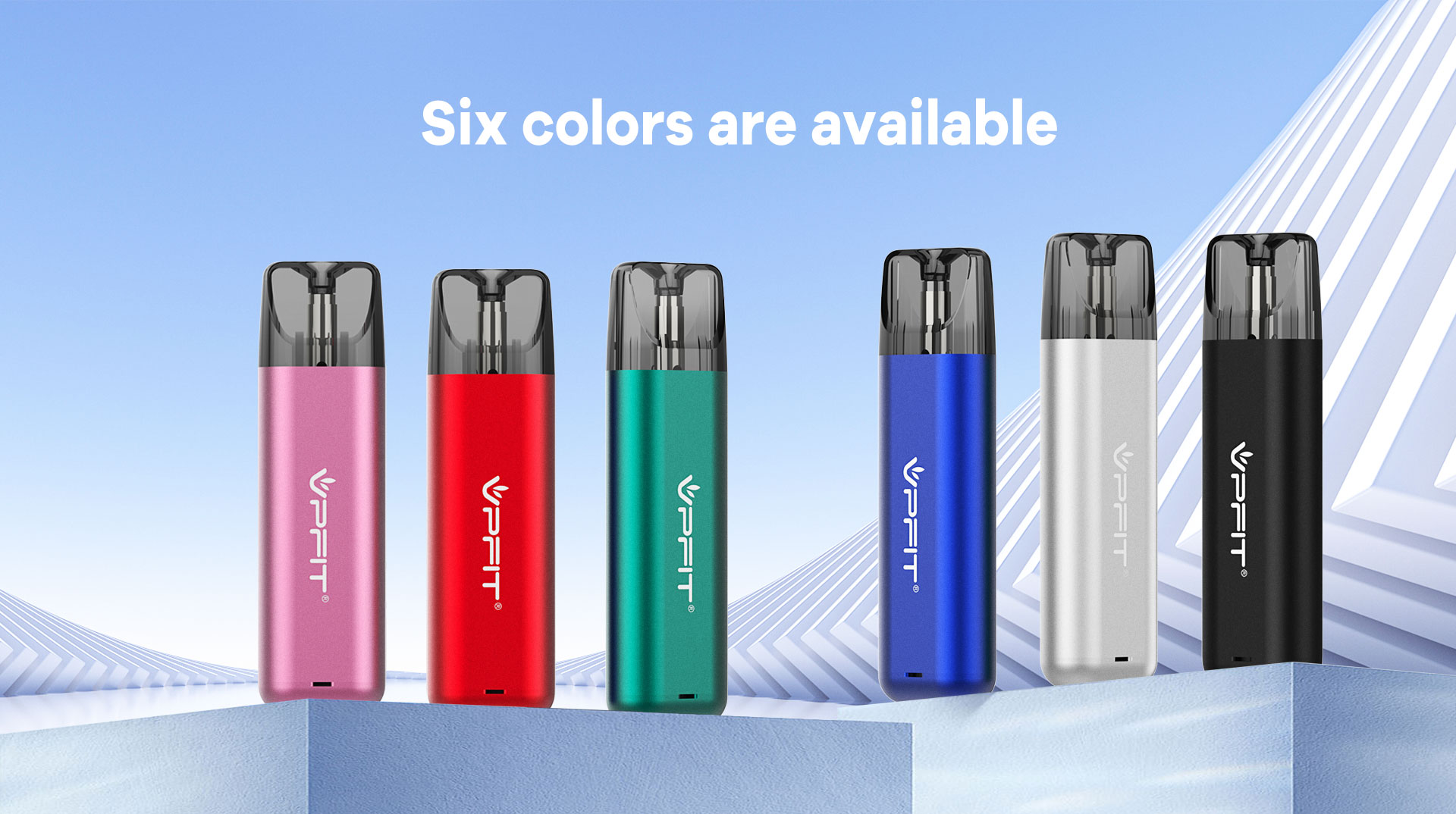 Introduction about this Rechargeable vape pen & E-Liquid Separate vape pen VPFIT Insbar-II:
In January 2023,VPFIT release the newest generation coil e-liquid separation pod kit rechargeable vape pen.
Firstly, Insbar-II is a rechargeable vape pod with disposable pod.
Secondly, its smoke bomb and oil core is saperate. This innovative structure design make sure the oil will never leak.
Thirdly, its separable structure can avoid degrading user's smoking experience caused by atomizer aging.
Fourthly, Insbar-II rechargeable vape pod also prevents the flavor change after the prolonged contact between the coil used for e-juice storage and the atomized liquid.
Moreover, the 400 mAh battery make sure this vape pod lasts 1 day. And its type-C fast charging port make it time-saving and convenient.
Insbar-II Descriptions:
1.Revolution product for pod kit vape, pod system, disposable pod, and disposable vape pens.
2.Prerefill pod kit.With 2.0ml to 2.2ml capacity e-liquid.support up to 600 puffs pure and fresh sensation of flavor.
3.Type-C 400mah rechargeable battery. Above 300 times recharge life.
4.Mesh filtered 1.2±0.08ohm resistance heating coil. provide very big could smoking taste.(for more details please check from parameter)
5.Precision sensor control turn on/off. More save battery power, more provide constant voltage power,more nice vaping and smoke feeling.
6.Small size easy carry and hold in hand.pocket style cool pod vape pen.
7.Push in type coil and e-liquid separation structure, no leaking, fresh flavor taste vaping life.
8.Magnet port type easy use.
9.We are looking for agent from all over the world.Welcome OEM!
10.Recyclable product, please do not drop outside after use.lets love ours earth together.
Parameters about this Rechargeable vape pen & E-Liquid Separate vape pen VPFIT Insbar-II:
Brand

VPFIT

Model:INSBAR-II

Battery

Material:pure cobalt

Capacity: 400mah

type-C recharge

Voltage:3.5V

Magnet port with atomizer(the vape pod)

Pod atomizer

Resistance:1.2 ohm

Magnet port with battery

Coil and E-liquid separation style:

Push in type.

Prefill e-liquid on bottom

E-liquid:2.0-2.2 ml

KTR technology mesh filterd heating core.

With non textile cotton

Main body

Full pod kit vape size:24.3×14.3×85.7mm

Weight:about 30g

Material

Aluminium alloy main body

Food grade PCTG and ABS

Environmental brass

color

6 colors for choice

Black

Silver

Blue

Red

Green

Pink

Welcome OEM

Flavors

Welcome ODM

nicotine

0% to 5% for choice

Working principle

With air sensor control

Turn on when smoking(white color indicator LED light up together)

Turn off when stop smoke,no air flow.

Operate manual

1. Remove the silicone guarder from the mouth piece.

2. Take out the silicone seal plug and fill in the pod with 2.0 ml e-liquid.

3. Put vape pen be standing about 2 minutes to let e-liquid be absorbed fully before using.

Package

Gift box:

2 x pod atomizer

1 x battery

1 x TYPE-C cable

1 x user manual

Carton box: 100PCs

Order details

Sample order: welcome!

Wholesale order: 1000 MOQ

OEM ODM order:2000 MOQ/flavor or color

Payment

1. paypal for sample order

2. TT(wire transfer) for wholesale order

3. 30% deposit+70% balance payment for OEM ODM order

Shippment

Air transport or sea transport