Disposable vape pens and pod system are currently at the front edge of the vaping device market. They are playing a convenient rule of vaping on the move. One more benefit of using a vape pen is the expertise to select a cartridge that is suitable for your needs. While there are many flavors and brands to choose from, finding the most suitable one would be very confusing, here we recommend a secure, easy, and hassle-free choosing instructions.
Some of Our Best Picks for Disposable Vape Pens
There's a lot for option if you're looking around for flavored disposable vape pens. There are seemingly many brands making disposable vape pens, and there will be lots more to come. We encourage you to try several devices until you find the one that's suit you perfectly, but to speed up that process, here are a few reputable ones.
iSlim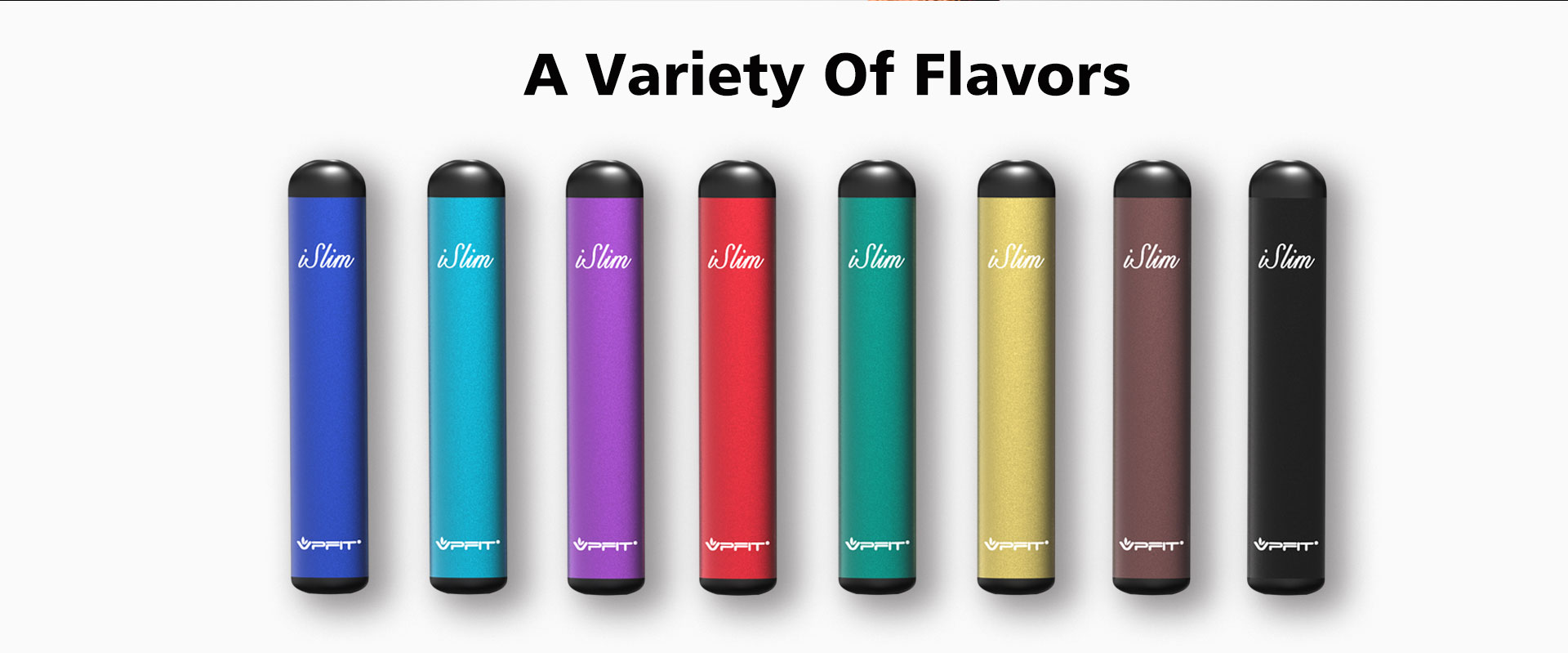 The VPFIT iSlim is an ultra-Slim disposable vape pen. No button needed and no worries about refills, this disposable vape pen is sure to satisfy both beginners and vaping veterans alike. Each disposable vape pen is equivalent to approximately one pack of cigarettes and delivers a smooth, safe, and satisfying vaping experience. It consists of 1.4ml of 2% nicotine salt e-liquid.This draw-activated disposable vape pen is easy to use and convenient with up to 300 puffs. It is loaded with a 280mAh battery power to provide you massive clouds till the very last drop of the vape juice. And it delivers high-quality nicotine salt e-juice in 8 delicious flavors Mint, Tobacco, Orange Apple, Lychee Ice, Mung bean, Passion fruit, White Peach Oolong Tea,Grapes.
Vgo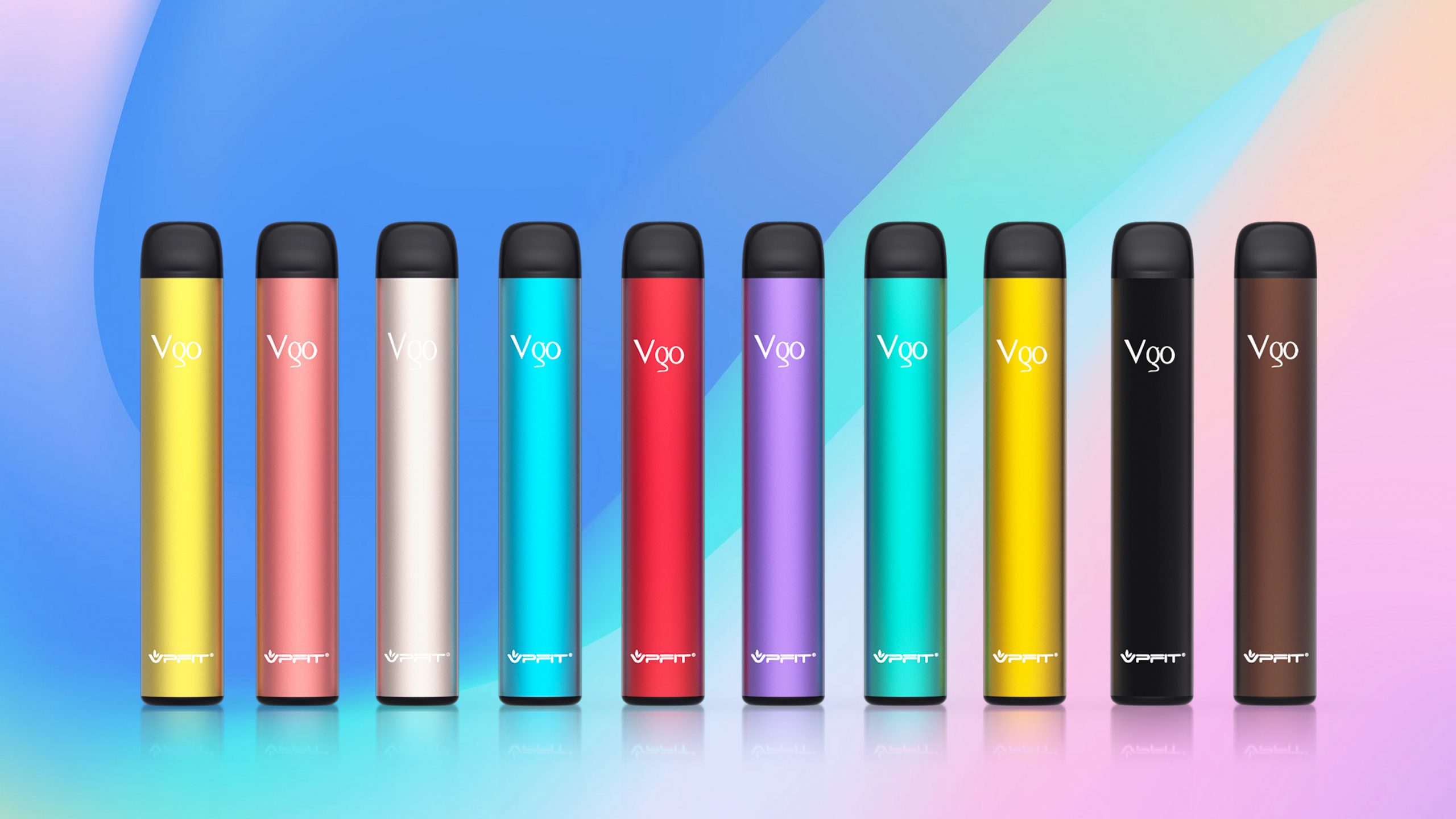 This Disposable VGO is designed for convenient vaping on-the-go.The TPD compliant Vgo Disposable Pod Device contains 1.9ml of 2% nicotine salt e-liquid and is ultra-compact. It is easy to use and designed for convenience for on-the-go vaping. Its stylish design and compact body measuring only 18mm*10.3mm*105mm can easily be carried around. This nicotine salt disposable vape device offers up to 500 puffs on an average with its 370mAh power-loaded battery. This draw-activated disposable vape pen is easy to use. No buttons to push and nothing to refill, this all in one disposable vape pen comes in 8 craving crushing fruit and menthol flavors to delight every palate.
Han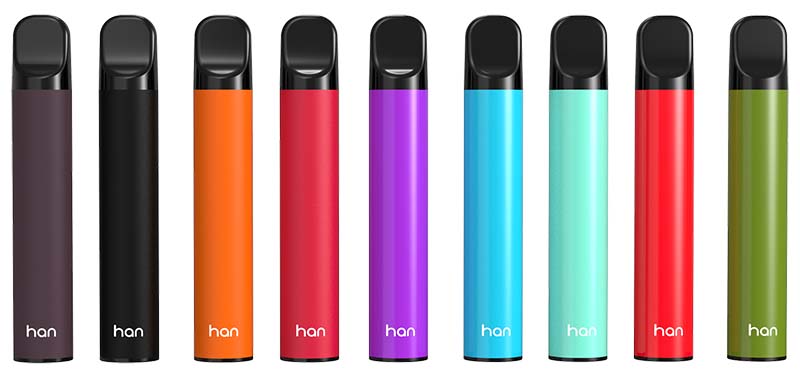 Featuring in an attractive and ergonomic design that is comfortable to hold and carry around, Han come up to 800 puffs so that you enjoy the exotic range of flavors for a longer time. Nicotine salt vapes are great alternatives to traditional cigarettes, and you'll get a smooth throat hit with a 20mg nicotine salt content with this Han disposable pen without any hassles and maintenance concerns. This ready to vape pen comes with a form-fitting mouthpiece and an in-built 550mAh battery. The prefilled 3ml pod system can last more than one entire day.This disposable vape is available in 16 gratifying flavors. It only measures 98.5mm*17mm*17mm and thus can be packed for travels.
Lupin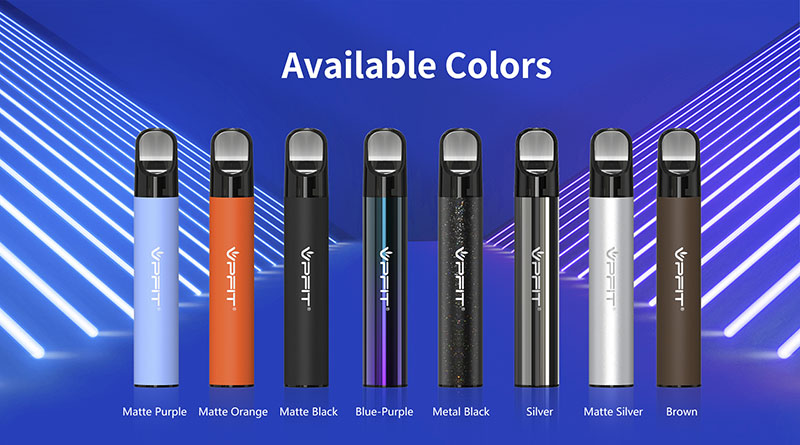 Lupin Kit is the very 1st rechargeable and refillable open pod system kit. Consists of a 2ml pod cartridge with a 480mAh battery with USB C charging, Lupin kit caters to vape users of all experience levels. It measures only 97.8mm*17mm in size and can be easily carried in your pocket.
Lupin kit is also a kind device gives you the versatility of a typical vape device with the convenience of a disposable. Refill and recharge until the coil is no longer performing to your liking and dispose of this device properly. VPFIT Lupin can handle both freebase and also nicotine salt liquid.
Trii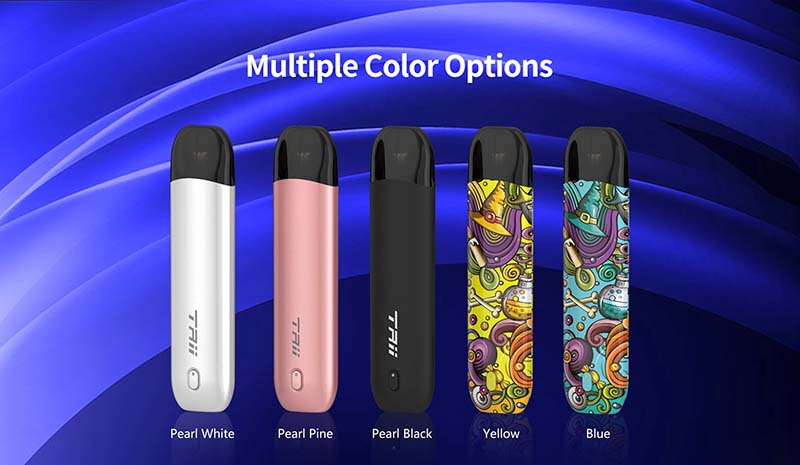 Available in both Pre-filled and refillable version, Trii kit comes with a 1.8ml pod and 400mAh battery power with Type C charging port. It is highly user-friendly, easy to charge and easy to refill or replace with mini size, impressive design. With its built- in 1.0Ωceramic coil, it is suitable for multiple options like e-liquid and flavors and has all the elements needed for a new vaper's first kit – delicate, compact, easy filling pods and childproof with a new liquid lock system.
One of the standout features is the Trii is easy to control voltage by simply clicking on the bottom button with a LED indicator displaying 3 different colors. Red displays 3.0V, Blue 3.4V and green 3.8V.
VIDA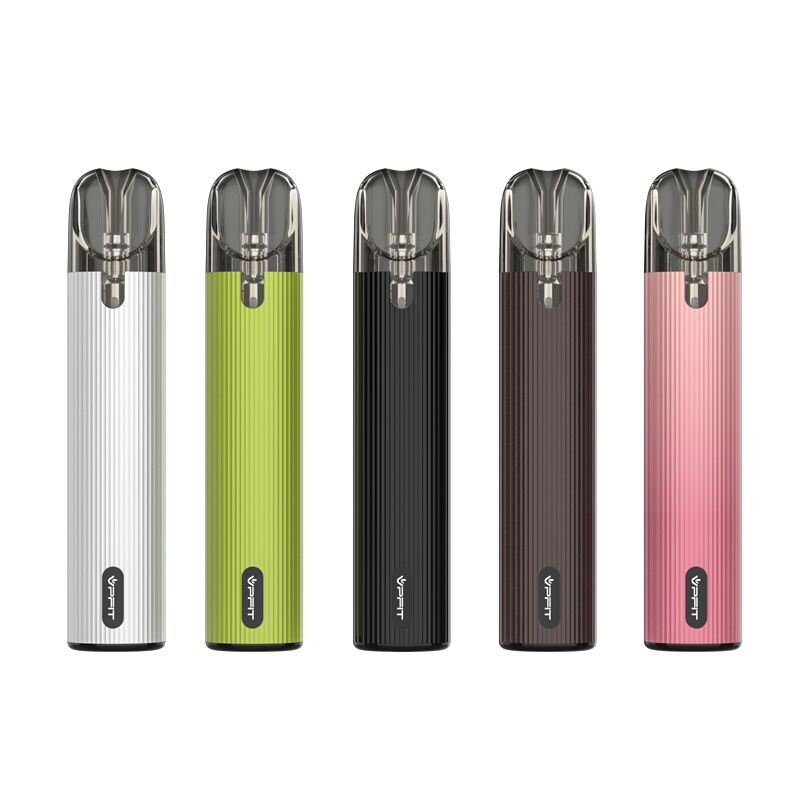 Smart and stylish, VIDA brings with it a number of improvements with a stronger integrated battery with a capacity of 600mAh in a fashionable aluminum body. This can be conveniently and quickly charged via the modern USB C port, which can be found at the bottom of the battery. VIDA also has a practical LED indicator in green, blue and red color, with its help you always know how charged the battery is and when you will need to look for a charger.
Also equipped with the liquid lock technology, the TPD compliant 2ml refillable pod system with 0.8Ω mesh coil will bring the users various liquid options and smooth, pure and satisfying vaping experience.
VPFIT is always carrying on the aim of offering vape users a suitable, enjoyable, and considerate alternative. The motive of VPFIT is to provide the most unique, delectable, and exciting range of flavors that could satisfy both people who prefer nicotine as well as those who do not.
VPFIT Vape also wants to make a high-performing, high-end device that is achievable for every vape pen user irrespective of their budget or experience level. There is a variety to choose from if you're looking around for disposable vape pens or pod system. You can buy quality and affordable disposable vape pens from above VPFIT series.