Vaping is healthier and safer than smoking cigarettes. From the early days cigalikes 808D to pod device,the vaping industry growing is amazing. It had attracted consumers of all ages by its convenience and affordable price. In the mean time, Jieshibo concerned young children's protection. Over the last 2 years continuously development and thousands of tests, Jieshibo updated the TRii refillable vape device.
New Child-Resistance Technology
No Drop of Condensate Escapes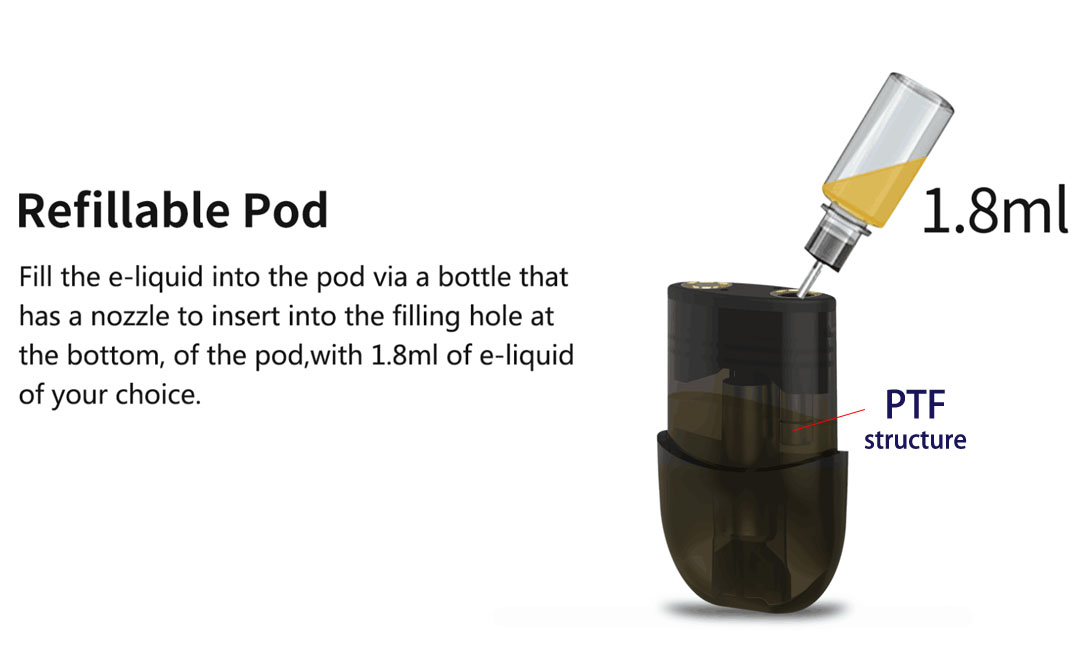 The 2nd Gen of TRii is born to protect young children's health and safety.It featured with a refillable Child-resistance pod,utilizes an innovative Press-to-Fill(PTF)structure on the bottom of pod.The PTF meshanism automatically locks after filling,which makes it childproof. Meanwhile,the child-resistance design pod is leakage free,condensate free.For more detail information of the child-resistance functions, please check it at:
Suggestion: After refilling the juice, please put the pod stand still at least 5 minutes to make the cotton soaked with juice.
At the same time,TRii is a powerful device of the compact design, which fits well in the pocket. It comes with 400mah built in battery, 1.0ohm ceramic coil and 1.8ml eliquid capacity.convenient charing thru type-C charging port.
What's more, the variable voltage design will provide a comfortable clouds and flavours with every inhalation.  
Come and feel the TRii child-resistance design device now!