As an 11years' experienced manufacturer, Shenzhen JSB technologyCo.,Ltd ( JSB in short ) has several hundreds of OEM&ODM clients worldwide inits customer list. Based on technology accumulation and sedimentary accretion ofexperience in these years, JSB starts his brand "VPFIT" since April 2019.
In this April, VPFIT launched its the first new model of e-cigarette"Trii" which was elaborately designed under deep research and also has beensold over 100Kpcs worldwide so far.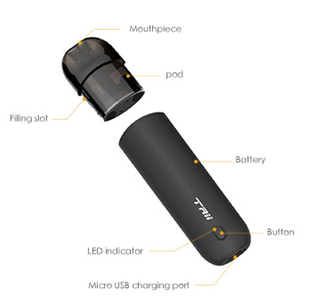 PCTG is widely used as the mouthpiece of our products, if you arte interested in chemistry or material,    PCTG is kind of environmentally friendly material, compliance toFDA, NSF, ROHS certification. it also has more merits than PC, such as: better solvent resistance, not containing BPA( which is supposed in PC and can causeprecocious puberty by mouth touch), safer and better impact-resistance.Besides, our mouthpiece is designed in special shape to have vapers a morecomfortable mouth contact.
The400mAH battery is wrapped in PC with different color and different surfacetreatment so that vapers can hold our products in the color and the feell thatthey want. For instance: The pink one is glossy, but the matte black one istouched like rubber. Trii is the same as the competitions on the market, Itsbatter is provided with multiple protections(Low resistance protection, 10seconds cut-off, Low voltage protection, short-circuit protection, overchargeprotection).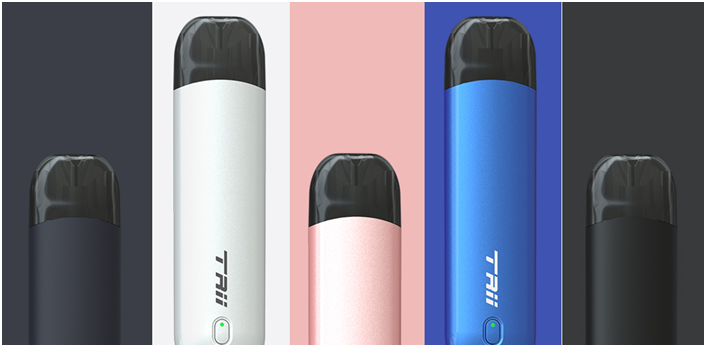 Generally speaking, the diversity of "TRii" can meetthe vapers' requirements on cartridge, color and vapor production. What's more,it's very easy to carry due to its compact and light
Vaperscan switch three levels of voltage(3.0V, 3.4V, 3.8V) to adjust the vaporproduction by clicking the button.  TheLED indicators on the button can remind you of the level you choose. (red-3.0V, blue-3.4V, green-3.8V)