Ukrainian customs officers intercepted a freight truck from Italy. And seized 53000 pieces disposable vape elf bar vape pens and 11000 pieces GORD vape pods and VOZOL vape devices, totaling 64000 items.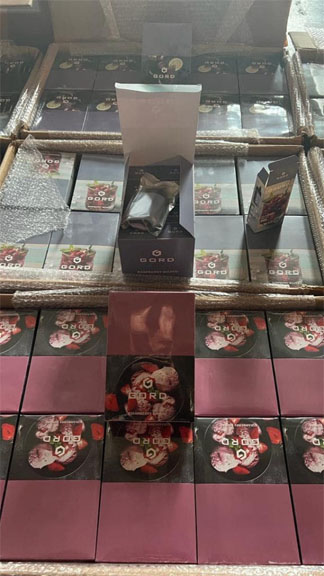 According to SUD on November 1st.
According to the Ukrainian General Administration of Customs. Customs officials block an attempt to import a batch of vapes. It worth thousands of dollars into Ukraine at the "Starokozache" checkpoint on the Ukrainian Moldova border.
A vehicle from Italy arrives at a checkpoint. It is undergoing customs inspection. During the inspection. A large number of undeclare vape devices were found. Includes 53000 disposable vape elf bar vape pens.  11000 GORD vape pods and VOZOL vape devices. Totally 64000 units.
This unplan inspection also reveal that the truck driver attempt to hide a large amount of other goods to evade customs supervision. Now, customs officials are determining the quantity and value of these goods. And did drafting a report on violations of customs regulations.
This is a big quantity was checked by Customs since from 2022. So that its big vape news from Ukraine for now.
And, customs officials remind that starting from July 11, 2023, Ukraine has implemented a law prohibiting vapes, filled containers, and liquids that produce unique odors and flavors due to the addition or combination of additives, such as fruits, spices, herbs, alcohol, candy, menthol, or vanilla, from entering the circulation. It is also prohibite to add vitamins, caffeine, taurine, and other additives in liquids that may lead to health benefits or misconceptions relate to energy properties.
So that, to import vape products is under regulate.
Elf bar disposable vape list items are popular all over the world.
And then, the beneficial temptation makes people stand up and take risks.
JSB world view team edit.
Original file is from : https://sud.ua/uk/news/ukraine/284649-tamozhenniki-ne-dopustili-k-oborotu-v-ukraine-64-tysyachnoy-partii-zapreschennykh-elektronnykh-sigaret