German Alliance for Tobacco-free Pleasure(BfTG) recently releases the tobacco cigarettes and vape industry report. The report estimates that although disposable vapes are still the mainstream of the mass market, their popularity has weakened. Currently, disposable vapes account for 30% of the vape market, a decrease of 10 percentage points from 2022.
Changes in vape consumption patterns
Despite their move toward the mainstream market, disposable vapes are declining in popularity among consumers.
BfTG pointed out that the main reason for this decline in share is the emergence of new more sustainable vape products. These new disposable vaping products only need to replace the cartridges, while the vape cigarette sets can be recycled multiple times. Dustin Dahlmann, head of the alliance, says that the trend in this year are evolving in the direction of "sustainability."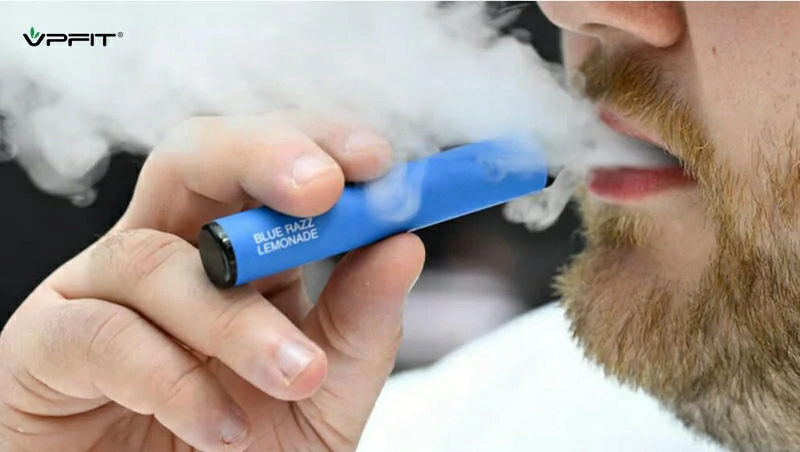 Environmentalists criticize disposable vape products
In addition, many environmentalists are criticizing disposable vaping devices now. They point out that disposable vapes must be completely discarded after the e-liquid is used up, including the built-in battery, which cannot be recycled. This approach puts great pressure on the environment. In addition, these disposable vape products can also cause fires if mistakenly thrown into the trash. Moreover, environmentalists also criticize such disposable products as a huge waste of resources.
Nowadays, many vape manufacturers start to adjust their product lines. Some vape companies have launched vape equipment that can be used repeatedly. Vape users only need to replace the pod in the equipment to load new e-liquid. Dahlmann says that the market share of such recyclable vape products has reached 15% and is on the rise.
Vape sales increase by 40% to 810 million euros in 2023
In addition to these two vape products, there is also refillable vapes with e-liquid on the market. It is completely reusable. The vape users can add e-liquid to the device and will not produce any waste.
After taking all vapes into account, the development speed of this emerging industry is still quite astonishing. Based on a survey of alliance members (i.e. German vape dealers and vape manufacturers). BfTG predicts that vape sales in Germany will reach 810 million euros in 2023, an increase of 40% from 2022 data.
At the Dortmund InterTabac Exhibition that started from September 14th, both tobacco companies and many vape manufacturers are on display.
Related news:
Data of China Vape Export to German in July – 979 Tons
UK Vape Data: 7.7 Million Disposable Vapes sold Every Week