OEM Refillable Vape Pod System VIDA 2ml Vape Pen
August 27, 2021
Zinc Alloy Closed Pod System Vape Pen Pod Vape Lure Prefilled
December 29, 2021
Refillable Disposable Vape Pen Erino Pod System Dual Coils Dual Flavors
Size: 96mmx32mmx14mm
Power Capacity: 500mAh
Pod Capacity: Dual-flavors pod, 1.6ml/flavor, 2 flavors, total 3.2mL
Vaporizer Body: Aluminum alloy(painting/electroplate)
Body Color: Coffe/ Space Grey/ Colorful gradient/ Brushed/ Black
Heating Element: 1.0Ω mesh core
Charging Port: Type-C
Connect Type: Magnetic force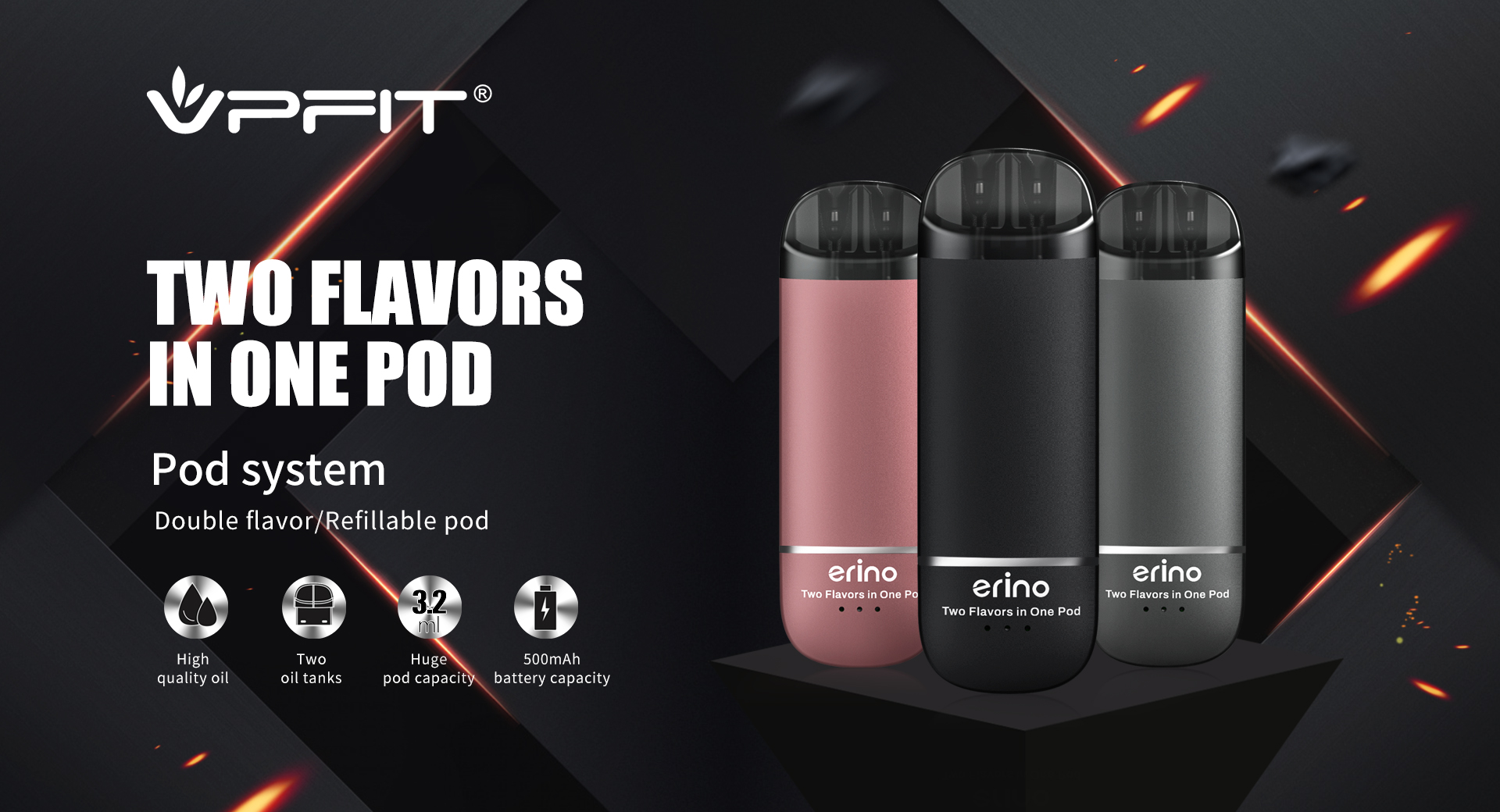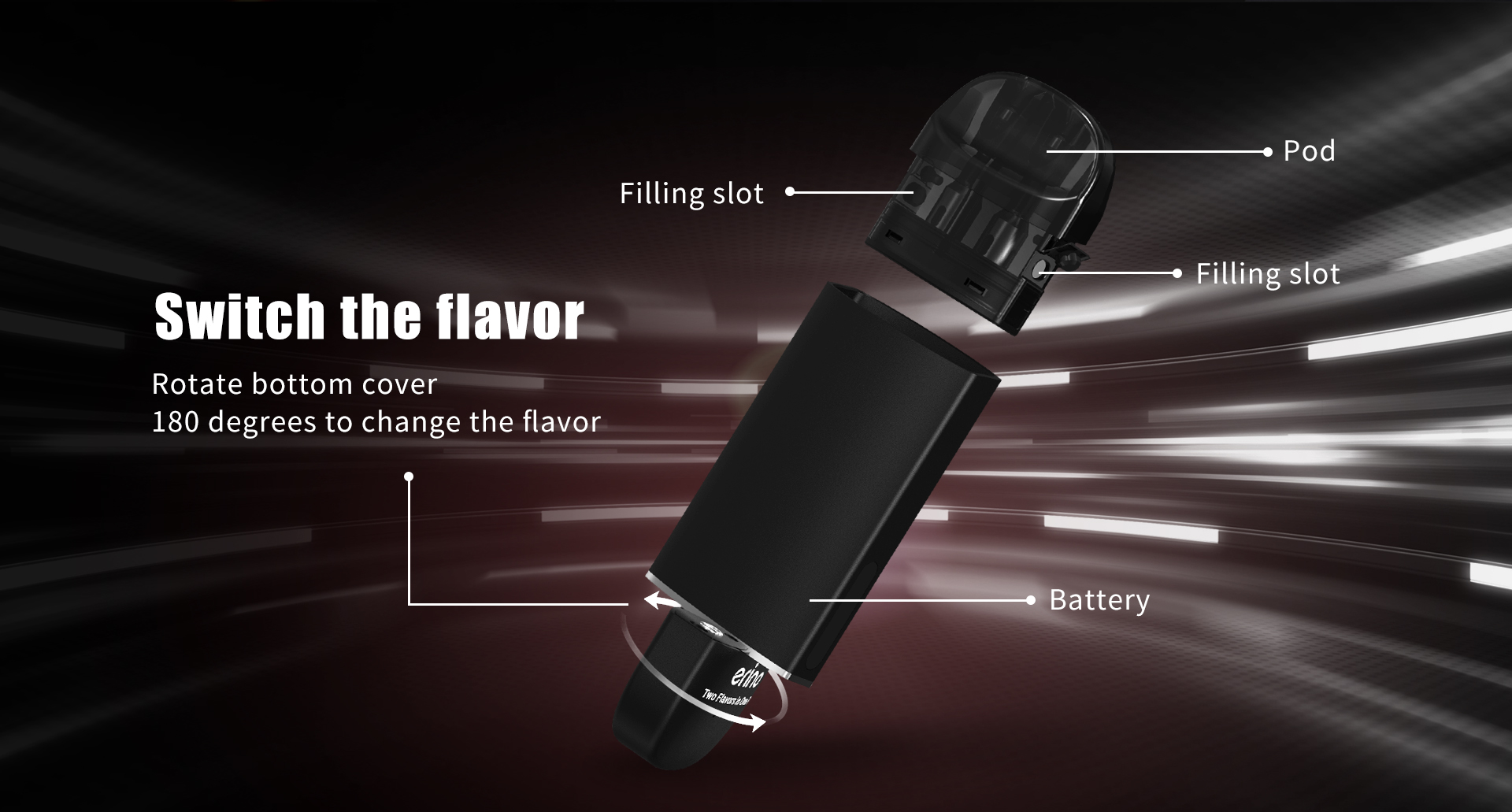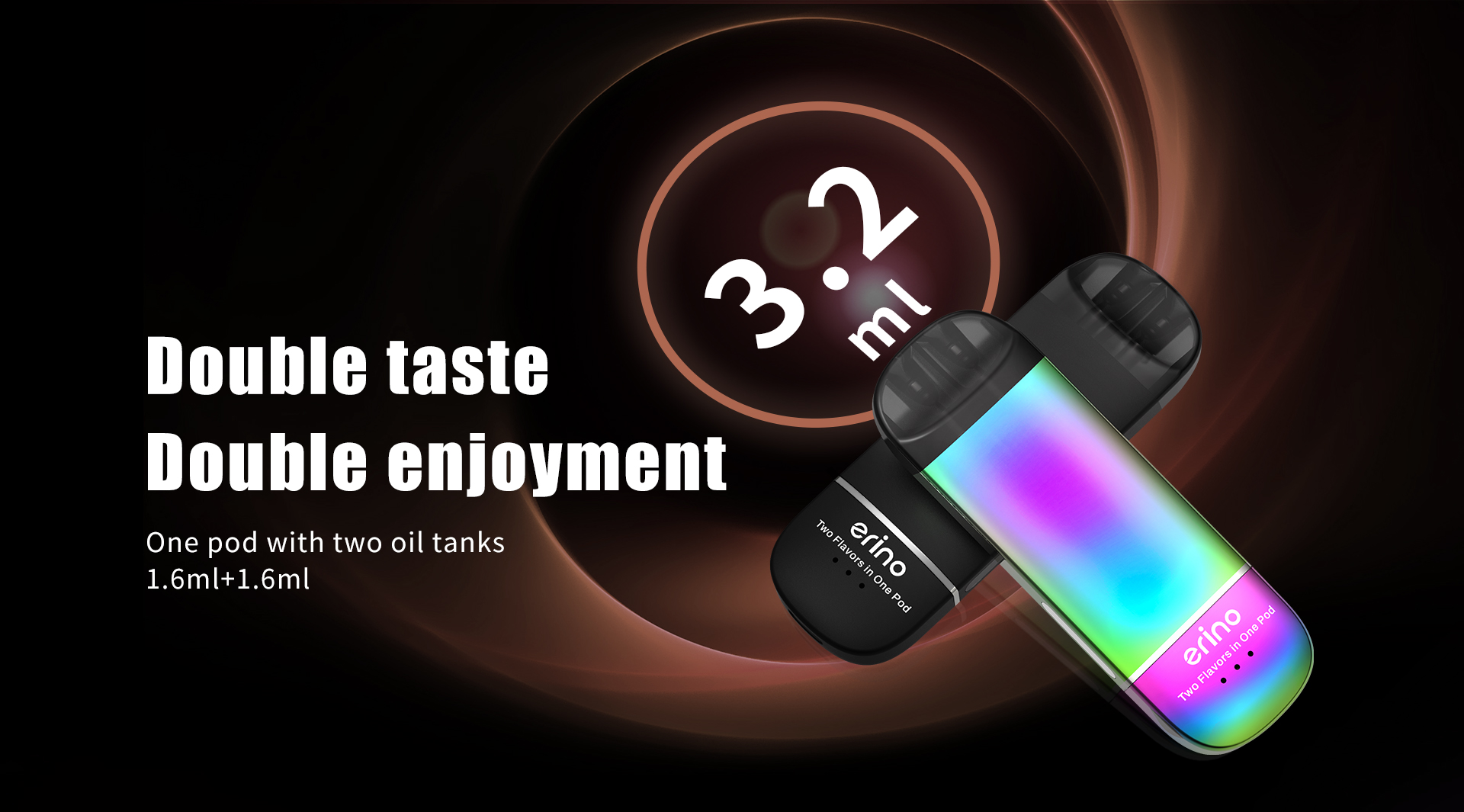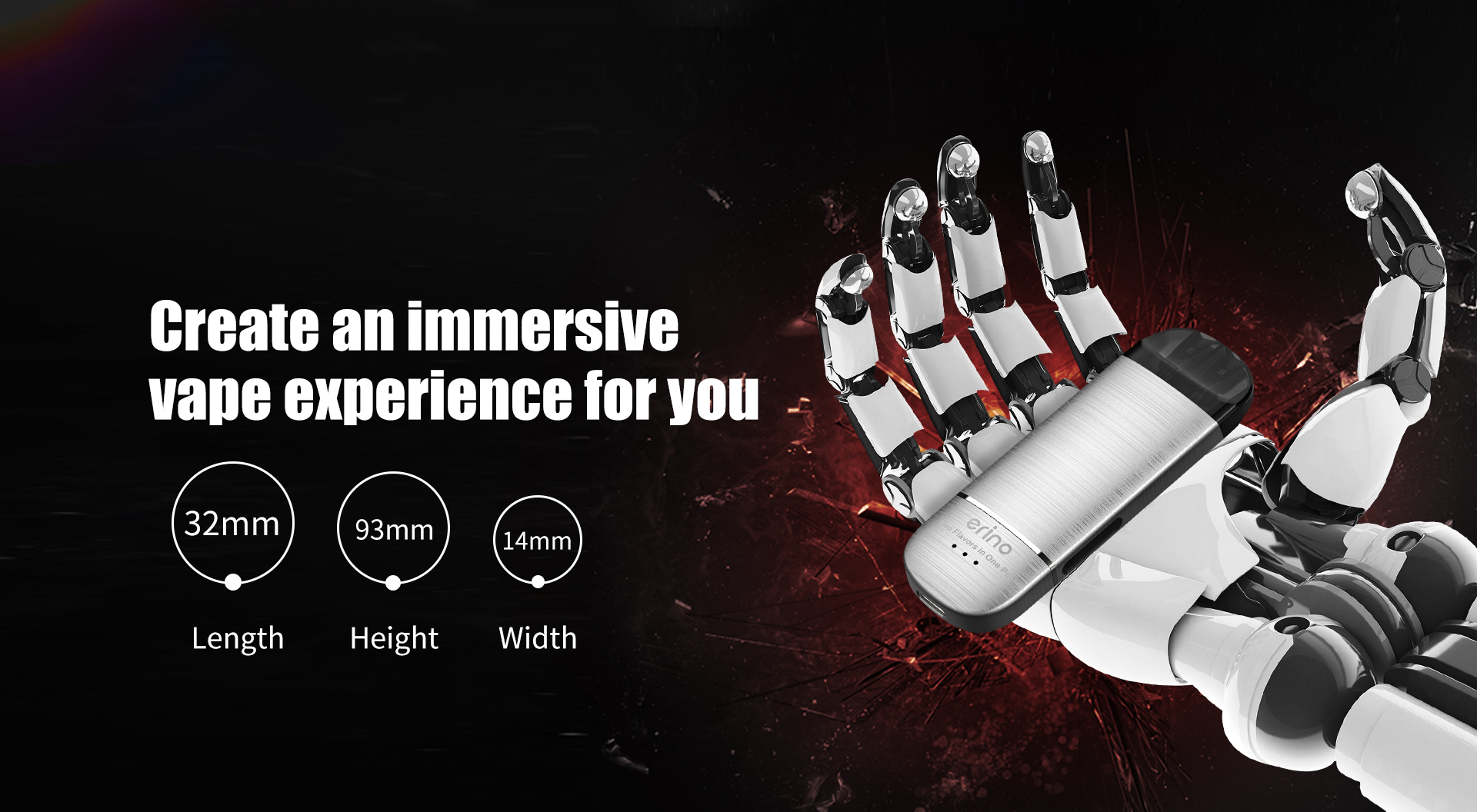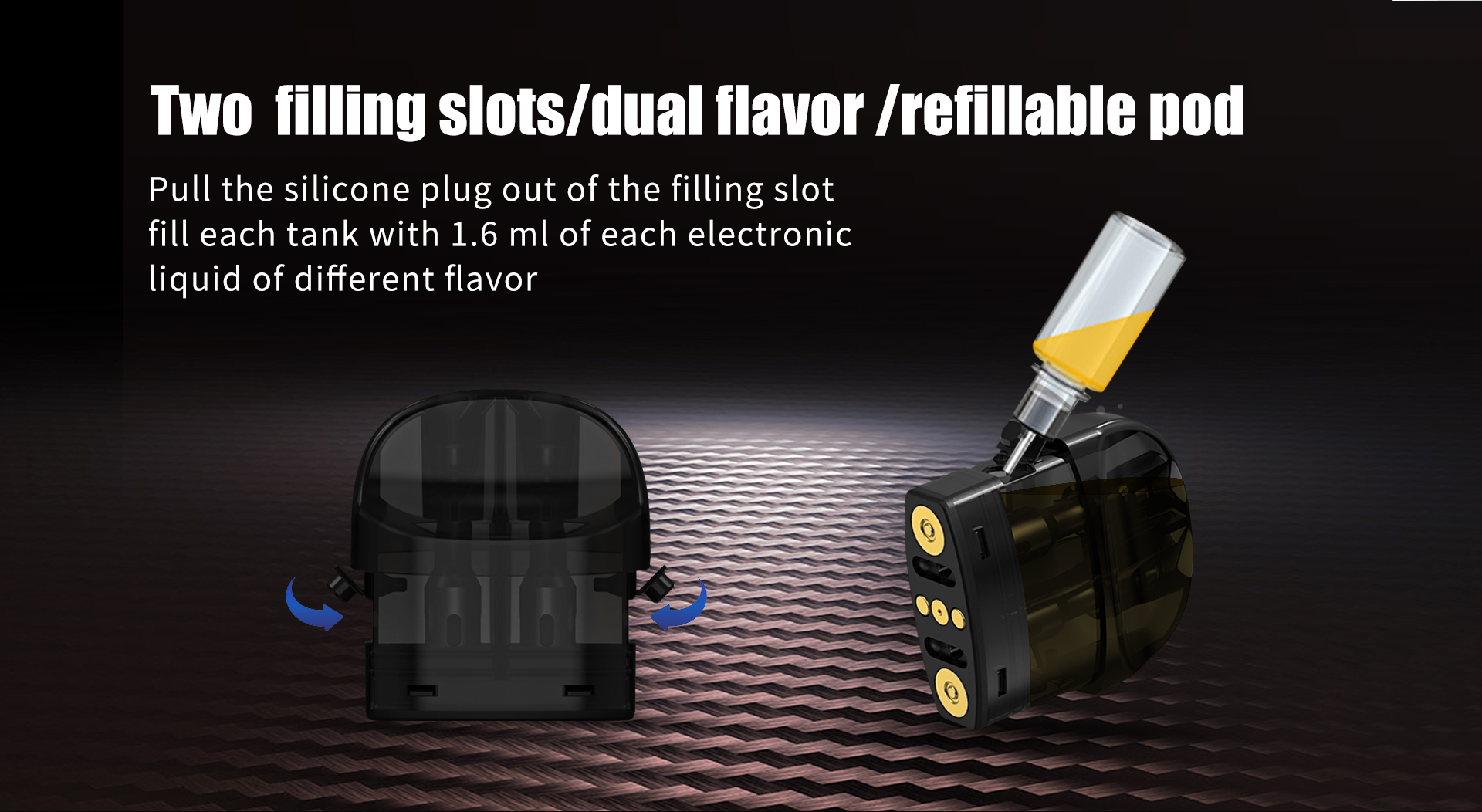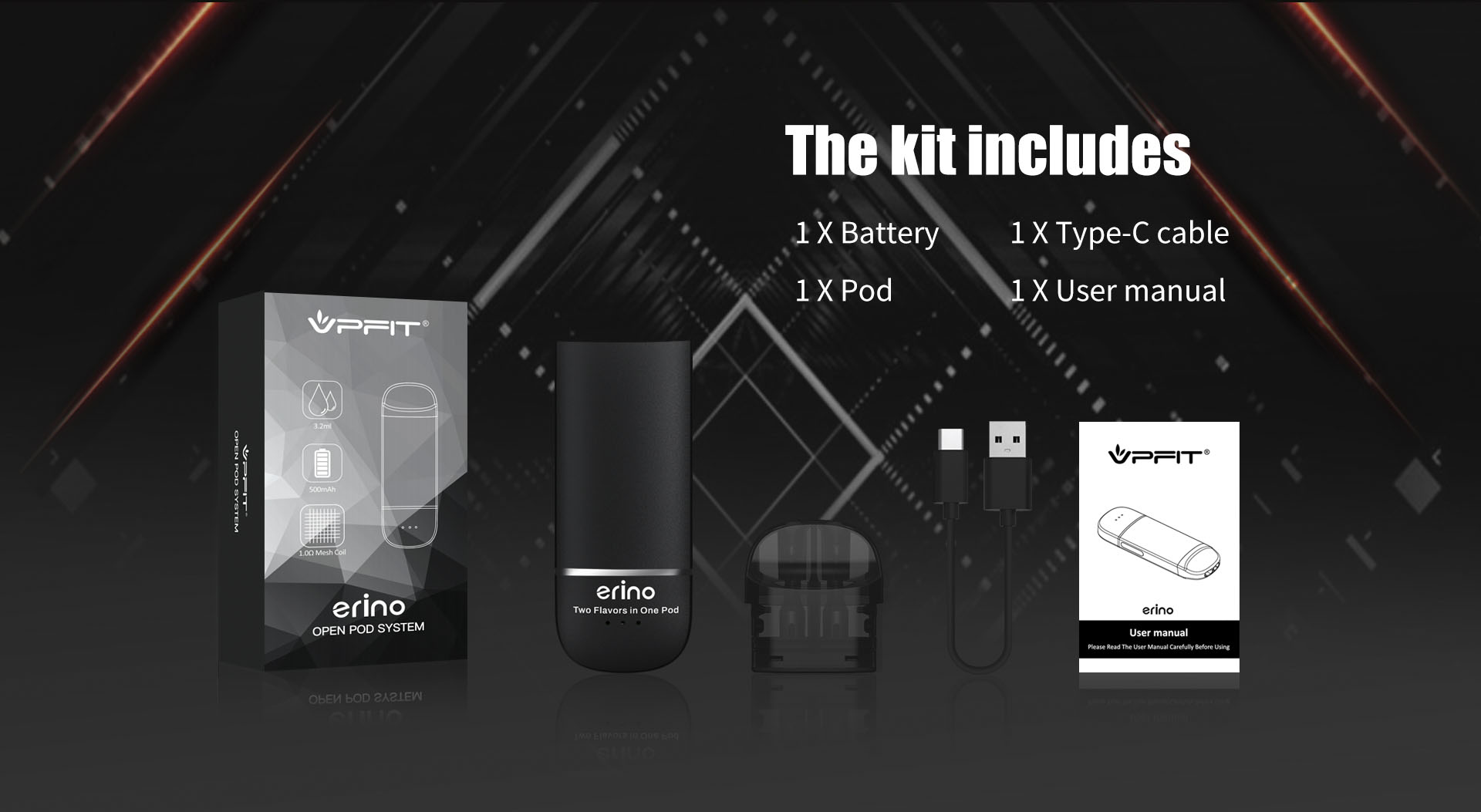 Product Background:
Open pod system-with switch for choose flavor function.
2 flavors in 1 pod tank . enjoy better vaping life!
Strong magnet interface .transparent PC material atomizer.
1.6ml x 2 eliquid. provide 450 puffs x 2 smoke taste. And 0-5% nicotine for option.
Up to 1.38mm thickness Aluminum alloy precision main body. Brings you a super quality feeling.
Atomizer is flat shape curve mouthpiece,half clear color ,easy control feel go yourself's comfortable smoke feeling.
The mesh coil technology provide average heating and vaping eliquid.
With type-c recharge and air flow adjustable function.
erino Descriptions:
Luxury model refillable pod vape system with 2 heating coils for themself flavor for vapors. It has 2 heating tanks to let you choose different flavor. And each tank is refillable themself.
You will 120% like it when you take in your hand. Much more better than your expect!
Precision main body material fit each other with out any block. Smooth comfortable cover each other .
Many times repeated experiments,no leaking ,no blocking,no defect.
Very strong swtich 180 degree control 2 tanks power.long using time.
Device is perfectly cooperate eliquid to provide very comfortable flavors.
Big cloud smoking taste .
6 months warranty after the date when you received.
Parameter:
Brand

VPFIT

Model:erino

Battery

Material:pure cobalt

Capacity: 500mah

Voltage:3.6V

Magnet jack for pod/tank

With Type-C rechargeable

Power switch function

LED indicator

Atomizer

Resistance:1.0 ohm each mesh coil

Refillable tank,with silicone plugs for each vaporizer side.

E-liquid:1.6ml x 2

Half clear atomizer(pod),control e liqudid capacity.

Magnet jack for battery/power

Mesh coil design better vaping

Main body

Size:96*32*14mm

Weight:57g by empty device.

Material

food grade PC atomizer.

0.8mm and 1.38mm thickness aluminium alloy main body.very good quality feeling.

Magnet jack

color

5 colors for choice:

Coffe/ Space Grey/ Colorful gradient/ Brushed/ Black

Welcome OEM

Working principle

180 degree reverse switch to change power of supporting 2 heating coils.

(for more,please check user manual)

With air sensor control.

Turn on when smoking.

Turn off when stop smoke,no air flow.

Package

Gift box 116g by full kit.126*68*39mm

Content:

1pc battery

1pc pod

1pc USB type-C charging cable

1pc user manual

Order details

Sample order: welcome!

Wholesale order: 1000 MOQ

OEM ODM order:2000 MOQ/flavor or color

Payment

1. paypal for sample order

2. TT(wire transfer) for wholesale order

3. 30% deposit+70% balance payment for OEM ODM order

Shippment

Air transport or sea transport